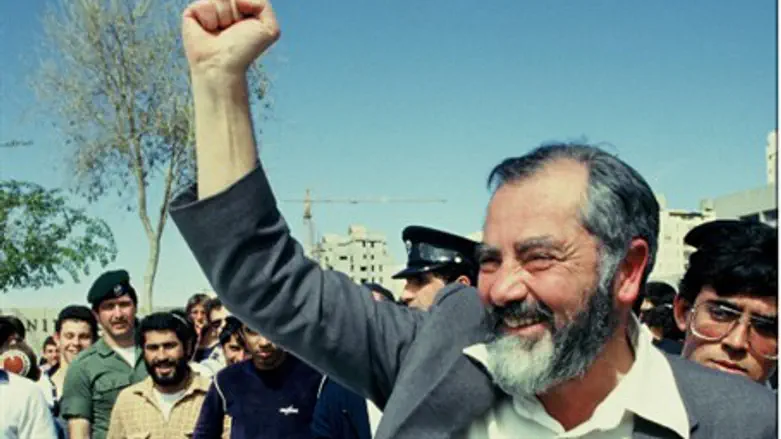 Assassinated: Rabbi Meir Kahane
Flash 90
The son of an Al Qaeda terrorist who murdered former Israeli MK and Jewish militant Rabbi Meir Kahane and helped mastermind the first World Trade Center bombing in 1993, has told of his dramatic journey away from radical Islam.
Zak Ebrahim's father, El Sayid Nossair, was an Egyptian-born Al Qaeda terrorist. He shot dead Rabbi Kahane, an American-born rabbi and founder of the Jewish Defense League and Israeli Kach party, at close range in Manhattan in 1990 following a speech encouraging American Jews to make aliyah.
Speaking at a "TED Talk" Ebrahim recounted how his father had attempted to brainwash him to become a radical Islamist as well, and took him for target practice just a few months before Rabbi Kahane's assassination.
Three years later, six people were killed and over a thousand others were wounded after Nossair's terrorist cell drove a massive truck bomb underneath the north tower of the World Trade Center in a failed attempt to collapse the building.
"These were the men I looked up to... who I called amu, uncle," he says.
But despite the hopes of his father's fellow terrorists, Zak would take a different path. After befriending a Jew at university and being exposed to other people he had been taught to hate, he decided he wanted no part in his father's hateful ideology.
His family changed their name to avoid being associated with Nossair, but Ebrahim said he chose to "out" himself in the hope that other people influenced by extremism could be inspired and realize that "there is another way."
"I do it for the victims of terror and their loved ones... for the victims of terrorism I will speak out against these senseless acts and condemn my father's acts... the son does not have to follow in the ways of his father. I am not my father."