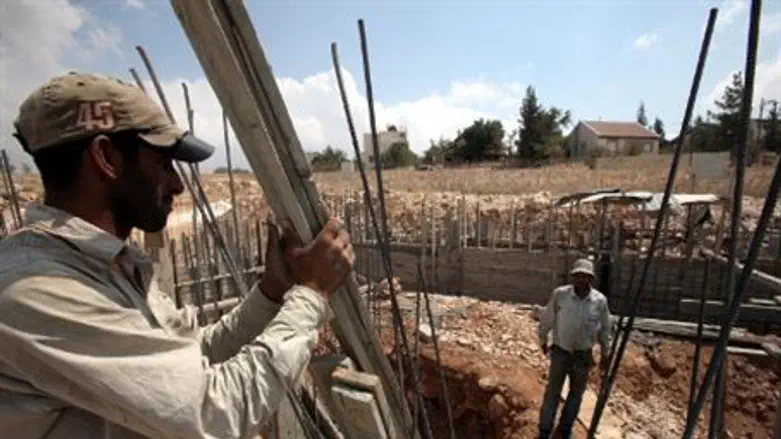 Building with Jews in eastern Gush Etzion
Flash 90
The United States on Sunday condemned Israel over its decision to assign about 4,000 dunams (988 acres) of land in Judea and Samaria, mostly in Gush Etzion, as state land.
Officials in Washington quoted by the Reuters news agency said that the U.S. sees Israel's announcement as "counterproductive" to peace efforts.
"We have long made clear our opposition to continued settlement activity," a State Department official said.
"This announcement, like every other settlement announcement Israel makes, planning step they approve and construction tender they issue is counterproductive to Israel's stated goal of a negotiated two-state solution with the Palestinians," the official added.
"We urge the government of Israel to reverse this decision," the official said.
Sunday's decision is one of Israel's responses to the kidnapping and murder of Israeli teens Eyal Yifrah, Naftali Frenkel, and Gilad Sha'ar. The three were kidnapped in Gush Etzion and their bodies were found several weeks later in a field near Hevron.
Palestinian Authority Chairman Mahmoud Abbas also condemned Israel's decision, which opens the possibility of further construction in the region.
Speaking Sunday evening, Abbas spokesperson Nabil Abu-Rudeineh said that the decision would "bring about a further deterioration" in peace talks between Israel and the Palestinian Authority.
"The settlement enterprise is illegal," he declared.
The U.S. has in the past expressed its objection to Israel expanding its construction in Jewish communities in Judea and Samaria