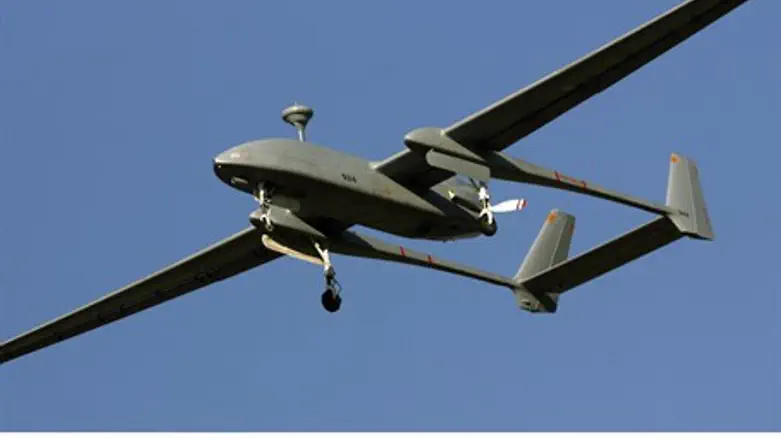 Israeli Heron unmanned drone
Reuters
The Israeli Air Force downed an unmanned drone (UAV) over the Golan Heights as it attempted to enter Israeli airspace from Syria.
Forces fired a surface-to-air Patriot missile at the drone, which came from the area of Quneitra - which has seen fierce clashes between Syrian rebels and regime forces.
The Israel Defense Forces told the Associated Press that the drone appeared to have belonged to the Syrian military and had flown accidentally into Israeli airspace. 
The IDF said that the drone was identified in Israel's air space and shot down by a ground-to-air Patriot missile. The IDF "will respond to any breach of Israel's sovereignty," Lt. Col. Peter Lerner said.
It is not clear whether the drone was carrying explosives or was sent to photograph aerial images.