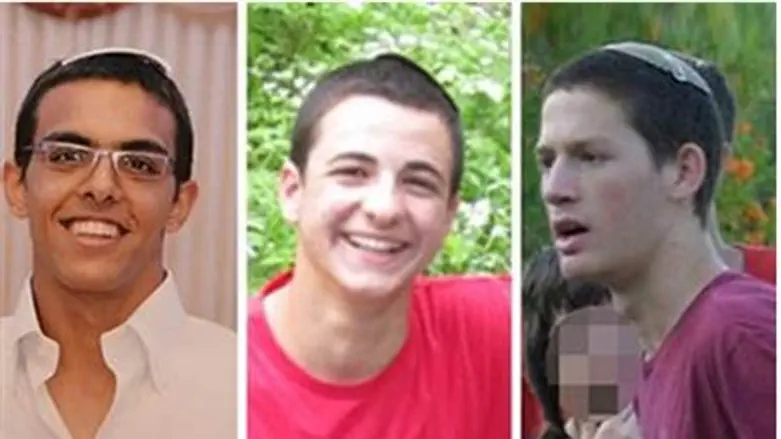 Still missing (L to R): Eyal Yifrah, Gilad Sh
courtesy of the families
Hamas has finally admitted that it was behind the kidnapping and murder of Israeli teenagers Gilad Sha'ar, Naftali Frenkel and Eyal Yifrah.
Senior Hamas member Salah Al-Arouri told a conference of Muslim clerics in Turkey that it was indeed his organization that kidnapped and murdered the three boys in Gush Etzion back in June.
"The struggle of our nation has expanded to include all the areas that have been occupied, and the highlight was the heroic act that was executed by the Al Qassam Brigades: the abduction of three settlers in Hevron," he declared.
Earlier this week, the IDF demolished the homes of the three terrorists who kidnapped and murdered the three boys.
Two of the terrorists are still at large and the third, a resident of Hevron, was recently arrested in the Arab neighborhood of Shuafat. He has admitted under interrogation to having orchestrated the kidnapping and said he received funding from Hamas officials in Gaza.
Hamas has previously denied all involvement with the kidnapping of the three students, calling Israel's accusations "stupid" and claiming the incident is an attempt to "break" the Palestinian "rights" movement.