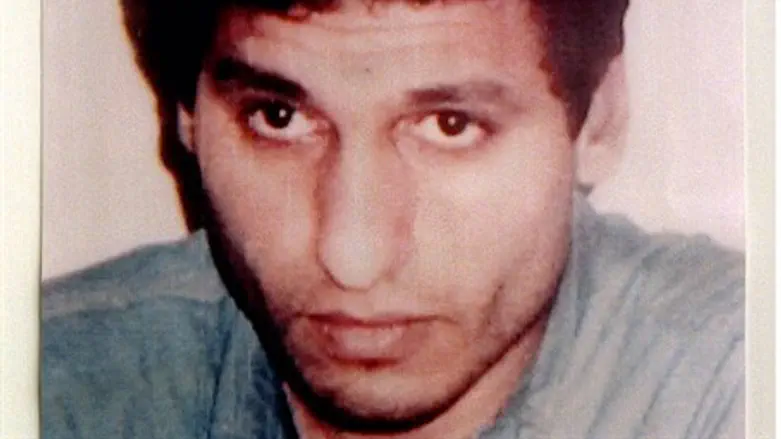 Hamas leader Mohammed Deif circa 1990s
Reuters
Senior Hamas leader Mohammed Deif may have been killed in airstrikes, according to Fox News, despite Israel's silence and Hamas's denial of Deif's death.
Israeli intelligence officials told the news outlet that Deif - who is the head of Hamas's "military wing," the Al-Qassam Brigades - was killed during IAF airstrikes Wednesday, during the same attack that killed the terror leader's wife and son. 
Hamas continues to deny this, however, and spokesman Sami Abu Zuhri has said that Deif is still "alive and well" and threatened retaliation for the assassination attempt. 
"The occupation will pay for its crimes against the Palestinian people," declared Abu-Zuhri, who added a chilling warning to the people of southern Israel.
"The residents of the Gaza periphery will return to their homes only by the decision of the commander Mohammed Deif and one Israeli commitment to stop the aggression and lift the siege," he threatened.
Later, an unnamed spokesman confirmed this again on the organization's Al-Aqsa TV channel.
"The Zionist enemy failed to assassinate general commander Abu Khaled [Deif]," the spokesman claimed, dressed in fatigues with
his face wrapped in a red and white headscarf.
Deif, 49, has eluded hits four times before now.
However, during the last attempt, he suffered serious injuries and now is severely handicapped - leading some to suspect that he may have not escaped an airstrike in time in the event the terrorist was home.
He is responsible for suicide bombings during the nineties and several abductions of IDF soldiers, including Nachshon Wachsman, hy"d. More recently, Deif was heavily involved in upgrading Hamas's rocket arsenal. 
Israeli officials have remained silent on Deif's status, but have admitted that he was the target of Wednesday morning's strike.