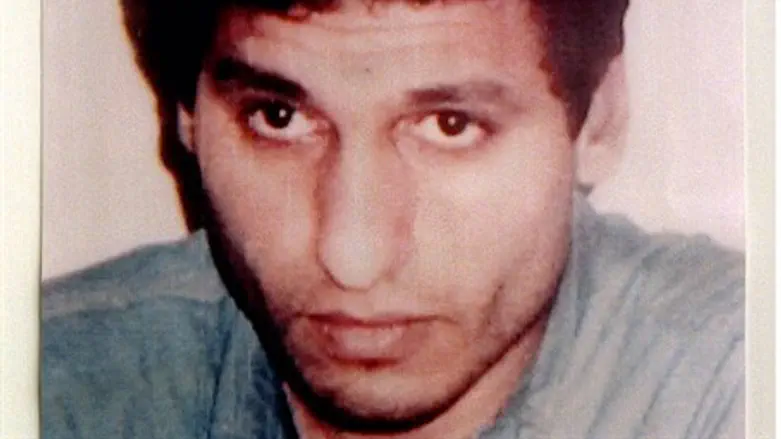 Hamas leader Mohammed Deif circa 1990s
Reuters
Hamas spokesman Sami Abu Zuhri has said that the elusive head of the terror group's "military wing", Mohammed Deif, is still "alive and well" despite an IDF assassination attempt which killed his wife and son. 
"The occupation will pay for its crimes against the Palestinian people," declared Abu-Zuhri, who added a chilling warning to the people of southern Israel.
"The residents of the Gaza periphery will return to their homes only by the decision of the commander Mohammed Deif and one Israeli commitment to stop the aggression and lift the siege," he threatened.
Adding to the threats, Hamas spokesperson Fawzi Barhoum said Wednesday that "difficult days" are coming for both Israel and Gaza, as an escalation in the violence is expected.
"(Prime Minister Binyamin) Netanyahu and (Foreign Minister Avigdor) Liberman must prepare themselves for difficult days. They have never seen such (difficult days) in this war or its predecessors," said Barhoum.
Meanwhile, rocket fire from Gaza has continued into Israel, as the government security cabinet meets to consider its response.
At least one house in the Hof Ashkelon region, near Gaza, suffered a direct rocket hit Wednesday afternoon. The family was not inside the house at the time, as southern Israel's residents once again find themselves confined to their bomb shelters in the face of indiscriminate rocket and mortar shelling.
Rocket damage on many other buildings was also reported earlier in the day in the Eshkol Region.
Since Gaza terrorists broke yesterday's temporary ceasefire, 137 rockets have been fired at Israel according to IDF spokesman Lieutenant Colonel Peter Lerner. Of them 94 hit Israel, while 24 were intercepted by the Iron Dome.
The IDF says it has struck at least 80 terror targets in Gaza in response.