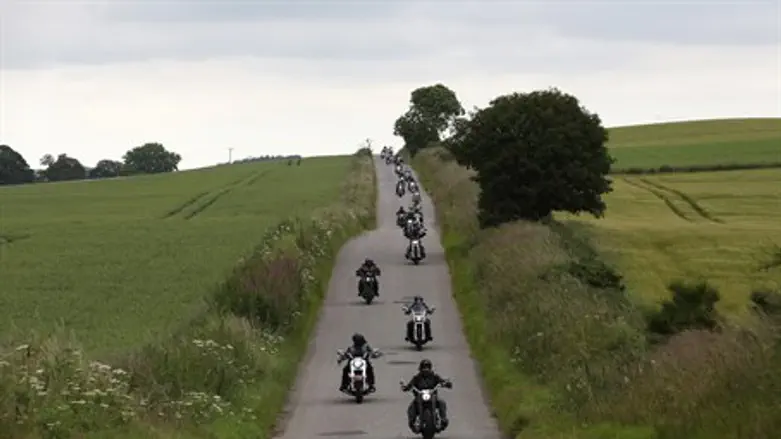 Motorcycles (illustration)
Reuters
A group of Polish motorcyclists went on a rally across Europe as a tribute to Jan Karski, a Righteous Among the Nations, also known as "the man who tried to stop the Holocaust".
This year Poland marks 100 years since the birth of Karski, who died in Washington in 2000.
Karski was born in Lodz, Poland, in 1914 under the name Jan Kozielieski. After completing his academic studies he started to work for the Polish Ministry of Foreign Affairs. With the outbreak of the WWII, Karski joined the Polish underground "Armia Krajowa". The fact that Karski spoke several languages led him to travel to many European countries where he tried to expose the horrors of the Holocaust and convince world leaders to take actions.
Karski was also a link between the Polish government in exile in London and the Armia Krajowa in Poland. For his activities he was awarded the title "Righteous Among the Nations" by Yad Vashem, honorary Israeli citizenship, and many national Polish awards. In 1998 he was nominated for the Nobel Peace Prize.
The group of "Harley Davidson" riders went on a 5,000 km rally from the Polish capital of Warsaw to Angers in France, where they are due to arrive on August 30. The rally is just one of a series of events planned this year to mark Karski's 100th birthday.
Maciej Sankowski, one of the bikers who takes part in the rally, told Polish national radio, "We want to promote Poland, as well as change the view that Poles are anti-Semites. We also want to highlight the figure of Jan Karski abroad".