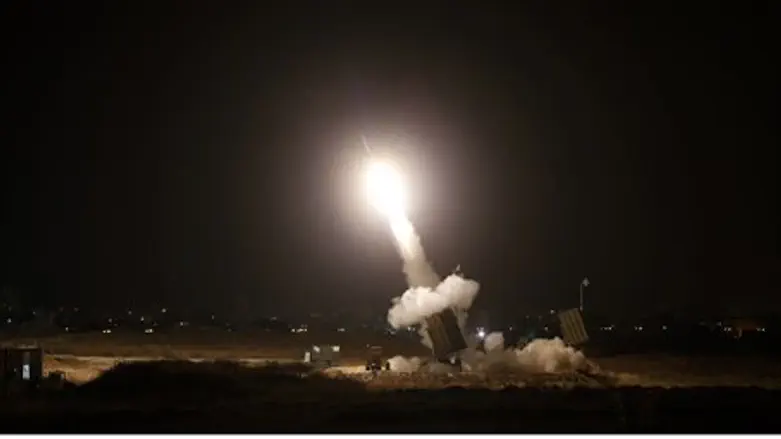 Iron Dome near southern Israeli city of Ashdo
Reuters
Gaza terrorists interrupted the sleep of residents in southern and central Israel on Monday night, as they fired a salvo of rockets towards these regions.
Sirens were heard in the Eshkol region, in Ashdod and in central Israel, including Tel Aviv.
The Iron Dome anti-missile system intercepted a rocket over the Gush Dan region in central Israel, a second rocket over Ashdod and a third rocket over the central Israeli town of Gedera.
A fourth rocket exploded in an open region in Rishon LeZion.
There were no physical injuries or damages.
Earlier Monday, rockets were fired at several communities in the Gaza border area; Ashkelon was targeted as well. No injuries were reported in any of the attacks.
The IDF halted fire for several hours early in the operation in a humanitarian ceasefire, but Hamas took advantage of this and continued to attack Israel.