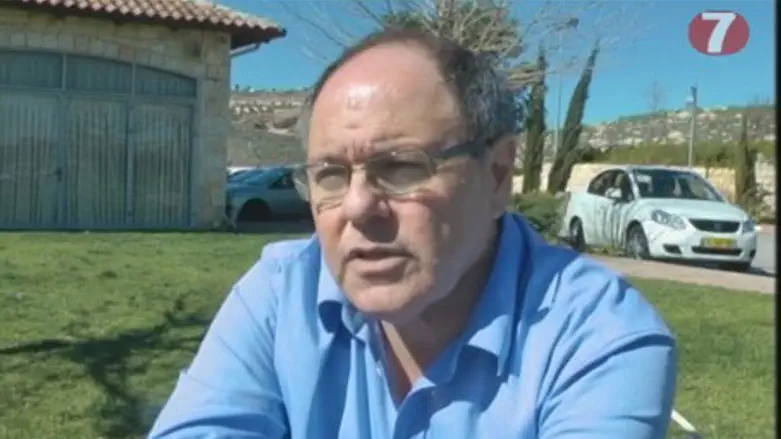 Danny Dayan
Yoni Kempinski
Danny Dayan, head of the Council of Judea and Samaria, said Monday that asking Israel to stop its attacks on Hamas at this time was "a perversion of morality and diplomacy." Israelis understand quite well, he said, that "they are fighting for their homes. No matter what we do the enemy will never be satisfied" without Israel's destruction. "We must continue fighting until our goals are reached."
Dayan was speaking in light of the heavy pressure being placed on Israel by US President Barack H Obama for an immediate and unconditional cease-fire. In his proposal, Obama said that the issue of Hamas' disarming was a matter for later discussions, a stance that Dayan said he was shocked by. "There is no other way to describe it other than as a perversion of morality and diplomacy.
"When they leave office soon, we will all breathe a sigh of relief, quiet but quite audible," he said. "It will take a long time to repair the damage caused by Obama and his Secretary of State, John Kerry."
US President Barack Obama exerted "heavy pressure" on Prime Minister Binyamin Netanyahu in a phone call Sunday to end Operation Protective Edge in Gaza immediately, according to Channel 2 television. Obama reportedly agreed to the idea of an unconditional ceasefire, to be followed by discussion of Hamas's demands for easing of sanctions on Gaza. This is the formula that the Egyptians had offered, and which Israel favored, whereas Hamas wanted easing of sanctions to be agreed from the outset. However, Obama would not close the door on involvement by Qatar and Turkey in the negotiations, despite Israel's opposition.
The cabinet discussed Obama's phone call later Sunday night. Hawkish ministers said that Israel should have hit harder during the three weeks of "credit" it had received from the US to operate in Gaza. "Militarily, I feel that there is a missed opportunity here," said Agriculture Minister Yair Shamir. "We had a chance to be victorious and go all the way, to defeat the body that fought us." Shamir said that the fault was not the military's, which "did what it was told to do thoroughly and with professionalism," but in the instructions it was given. I think we should have given more aggressive and clearer objectives and shortened the time frame," he added. "We followed the other side, instead of being creative. We always responded to Hamas, never threw the enemy off balance with some surprising move."