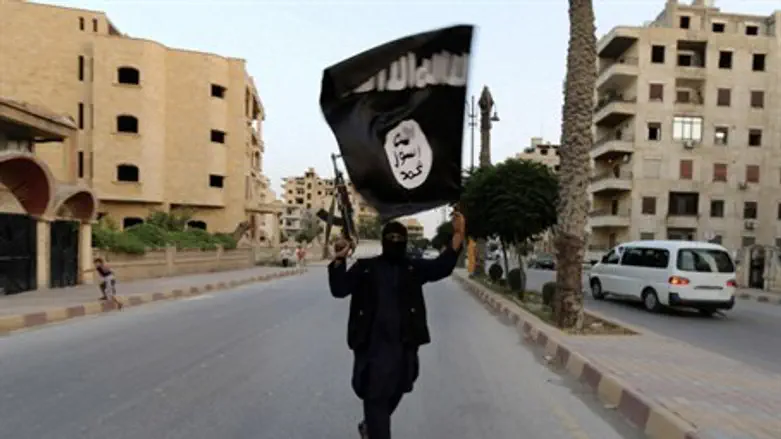 Member of ISIS
Reuters
The Islamic State of Iraq and the Levant (ISIS) has destroyed the tomb of Biblical Jonah, according to Arabic media outlets, in a show of disdain for non-Islamic cultures. 
"ISIS militants have destroyed the Prophet Younis (Jonah) shrine east of Mosul city after they seized control of the mosque completely," a security source, who kept his identity anonymous, told the Iraq-based al-Sumaria News Thursday. "The militants closed all of the mosque doors and prevented worshipers from entering to pray."
A witness who did not wish to give his name said that ISIS militants "first stopped people from praying in it, they fixed explosive charges around and inside it and then blew it up in front of a large gathering of people," according to AFP.
Mosul residents told AFP it took ISIS terrorists a full hour to rig the shrine with explosives before setting it ablaze. The shrine has reportedly been turned to "dust," an anonymous eyewitness stated. 
Jonah the Prophet is known as the paradigmatic example of teshuva, repentance, in the Bible, and his story is recorded in the Koran as well. 
According to Al-Arabiya, Jonah's tomb was dated to the eighth century BCE, and his tomb was also one of the many historic mosques said to have been destroyed by ISIS Islamists. 
A local Mosul official, Zuhair al-Chalabi, also told Iraqi news outlets last week that Prophet Daniel's tomb was also destroyed.
While Muslims reportedly consider Daniel a Prophet, he is not mentioned in the Koran.