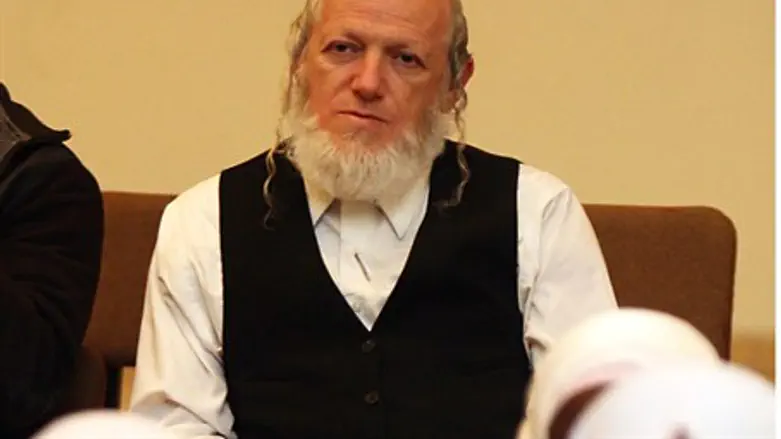 ZAKA Chairman Yehuda Meshi-Zahav
Flash 90
The body of a Jew who died in India following a lung transplant finally made it back to Israel after being delayed in Turkey due to the recent cancellation of flights thanks to the concerted efforts of the ZAKA organization (an Israeli disaster rescue organization).
Since the onset of the deterioration of relations between Israel and Turkey, El Al no longer flies into Turkey, and to make matters worse, because the bill of lading on the casket had Turkish Airlines listed, no other carrier was able to take possession of it and fly it into Israel, as Turkish authorities refused to release it to another party.
Exasperated in the face of this situation, the family of the deceased turned to ZAKA, which is recognized by the United Nations as an international humanitarian organization. The family described to ZAKA their sorrow and suffering at the fact that their father had passed away on Sunday, and it had already been five days that they had been trying to bring him home from India to Israel.
ZAKA immediately turned to their many contacts in the Turkish Jewish community, the Foreign Ministry and several international bodies in order to provide mediation with the Turkish company.  After concerted effort, they finally succeeded in contacting the Turkish airline's manager at their Indian office, who finally agreed to release the coffin to an alternate airline.
At 2:00 a.m. a private plane flew from Israel to Turkey, took possession of the casket, and proceeded to turn around and return to Israel.
Michael Guttwein, coordinator of ZAKA's legal department, said that, "After the extensive efforts of ZAKA Chairman Yehuda Meshi-Zahav, we were able, by the grace of G-d, to get the necessary approvals to transfer the deceased from Turkey to Israel on a private plane. The case was very complex as the political situation is very complicated. "