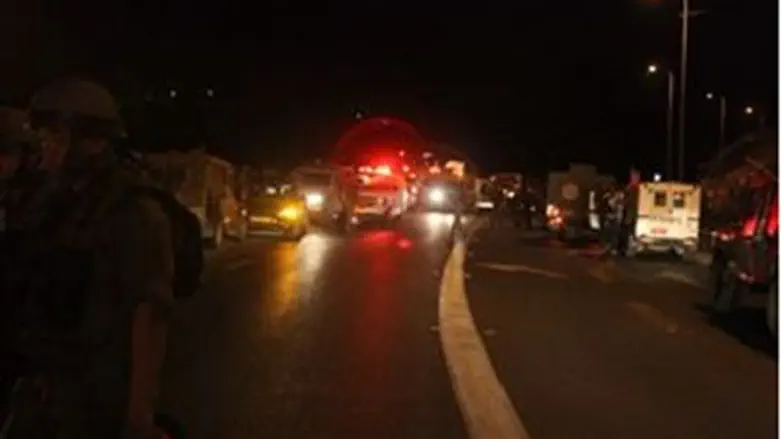 Site of a shooting attack (file).
David Wilder
A 25-year-old man was shot and seriously wounded on Monday night at the Rechelim junction, near the Shomron city of Ariel, in what may have been a terrorist attack.
Magen David Adom paramedics treated the victim at the scene and then took him to the Beilinson Hospital in Petah Tikva.
Police believe the man was shot from a passing vehicle and are continuing to investigate the incident.
In an earlier unrelated incident, there were reports of a security-related incident in the Sha'ar Hanegev Regional Council.
Residents were instructed to stay indoors and police blocked Route 232 in both directions. There was a heavy presence of police and military officers in the area.
The road was re-opened for traffic shortly after 1:10 a.m., with the exception of the section between the Sa'ad junction and Kibbutz Nahal Oz.
On Monday morning, ten terrorists entered Israeli territory through one of the terrorist tunnels in Gaza, only to be eventually eliminated by the IDF.
In that incident too, nearby roads were closed off for traffic and residents were instructed to remain in their homes.