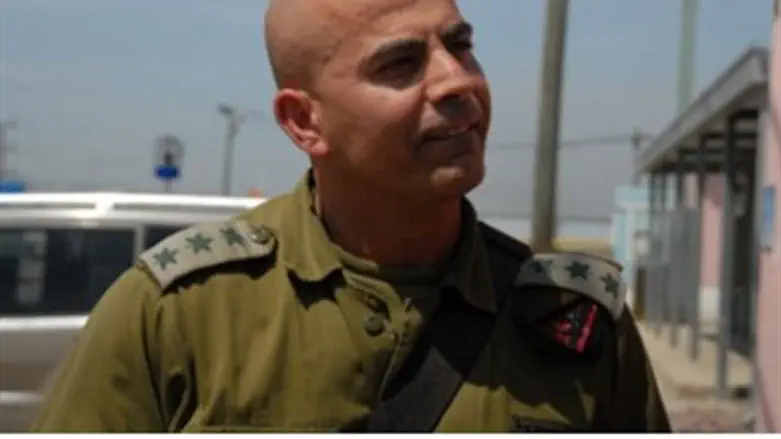 Commander Raslan Alian
IDF Spokesperson's Office
Golani Brigade commander, Colonel Raslan Alian, was seriously wounded overnight Saturday-Sunday during the fighting in Gaza and was evacuated for medical treatment.  
Col. Alian fought in the Second Lebanon War and was wounded fighting Hezbollah. Alian is the first Druze to have been appointed commander of the Golani Brigade. He is married and father of one; he and his family live in Shfar'am. 
Four additional soldiers who were wounded in Gaza were evacuated via helicopter overnight Saturday, and arrived - with Alian - at the Sheba Medical Center in Tel Hashomer.
Twenty-three IDF soldiers have been injured since Operation Protective Edge launched a ground offensive Thursday night. Of those, three were seriously injured, two suffered moderate injuries, and the remainder suffered light injuries.
As of last week, 48,000 reserve soldiers had been called up; an additional 18,000 were approved for reserve duty Thursday night. 
Five IDF soldiers have been killed since the operation began, hy"d: Cadet Bar Rahav, 21, of Ramat Yishai; Sergeant Benaya Ruval, 20, of Holon; Col.Amotz Greenberg, 45, of Hod Hasharon; Sgt. Adar Bersano, 20, of Nahariya; and Sgt. Eitan Barak, 20, from Herzliya.