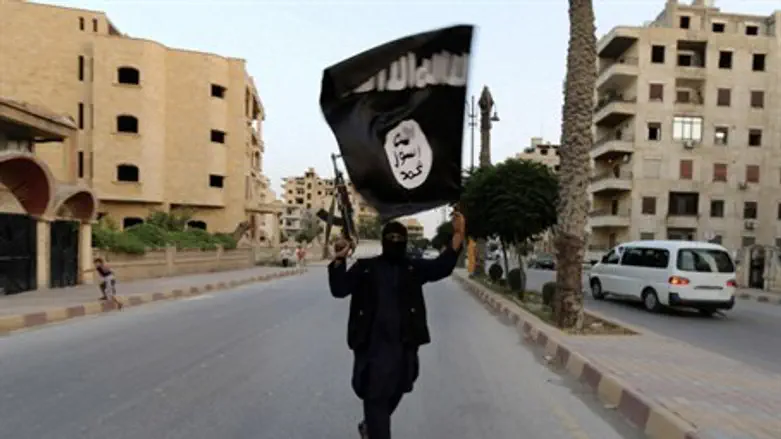 Member of ISIS
Reuters
A 19 year-old Denver woman was arrested for attempting to join the terror group Islamic State of Iraq and the Levant (ISIS) earlier this year, according to court papers released Wednesday amid high concerns in the US over Islamism in Iraq and Syria. 
Shannon Maureen Conley was taken into police custody in April, CBS News reports, as she tried to board a flight to Turkey. The goal: to join ISIS, after meeting with and marrying an Islamist fighter she met online. 
Conley, a 19 year-old nurse, recently converted to Islam. Last year, she reached out to "Y.M.," a Tunisian allegedly fighting for ISIS based in Syria. 
FBI agents were aware of Conley's contact with the foreign national and reached out to Shannon's parents, John and Ana Conley, before the arrest, according to the Daily Mail. 
But Conley refused to be dissuaded, with her parents noting that she suffered from mental problems. 
"She conceded her knowledge of Islam was based solely on her own research that she conducted on the Internet," the affidavit said.
Conley also posted multiple statements and videos supporting Islamic holy war, or Jihad, to her Facebook page, including several quotes from Muslim leaders and articles from pro-Palestinian websites.
Under the name Halima95, she joined a Muslim dating site as well, claiming she already lived in Morocco, eats only halal food, and plans to marry within the next year. 
FBI agents and counter-terrorism officials warned Conley multiple times over the remarks, but she allegedly told them she would rather go to prison than give up her attempts to join the jihad. 
Questions have been raised over how much the Conley parents knew of the scheme, especially as they reportedly refused to give their blessings to the Tunisian national's marriage with Shannon, despite her dreams of becoming a nurse in an ISIS camp. 
Nevertheless, Shannon set off for Syria before being arrested at Denver International Airport on April 8 with one-way tickets to Turkey via Frankfurt, and with Al Qaeda propaganda in her luggage. 
Conley could face up to 15 years in prison if convicted on charges of conspiracy of providing materials to support terrorists, according to CNN. 
Western powers have already expressed concern that some of their citizens have traveled to fight in the civil war in Syria, some of them joining extremist groups that might one day seek to strike their home countries.
It has already been confirmed that one American citizen carried out a suicide bombing within Syria; in February it was estimated that at least 50 U.S. citizens are fighting in Syria against President Bashar Assad, and are liable to bring terrorism back to the US once the war is over.
The US has been placing a specific focus on preventing Islamism from spreading in America in the same way it has spread through Britain, as a recent expose revealed. The US sent a special CIA unit to the UK to help assess the threat earlier this year; security measures have also been increased throughout several US airports.