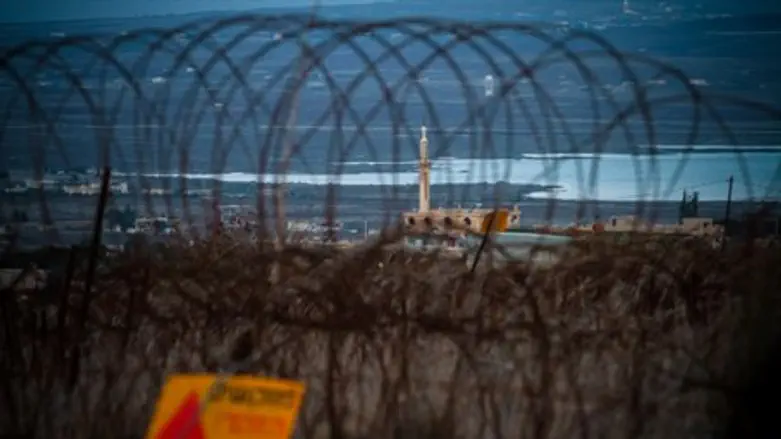 Golan Heights
Flash 90
The Israeli Air Force (IAF) struck nine targets belonging to the Syrian army in the Golan Heights on Sunday night.
In a statement, the IDF Spokesperson's Unit confirmed the airstrikes and said they were in retaliation for Sunday morning's explosion on the Israeli side of the Golan Heights.
The explosion, which targeted a passing vehicle, killed an Israeli teenager and wounded several contractors for the Defense Ministry.
According to the IDF's statement, the nine targets of Sunday night's airstrikes include military headquarters and firing positions.
Direct hits were identified; all aircraft returned safely to their bases, the statement indicated.
"The shooting yesterday is a most serious act of provocation carried out as a continuation of a number of attacks in recent months against IDF forces across the border in general and in this region in particular. The IDF will act determinedly in any way and at any time it sees fit in order to protect the citizens of Israel," said the statement.
The Syrian border with Israel has been less than quiet, with small skirmishes erupting between Syrian rebel forces and the IDF on several occasions. 
Earlier this month, Syrian rebels shot at an IDF post near Mount Hermon; no one was hurt. In early March, two rockets landed also near an IDF post in Mount Hermon. No injuries or damage were reported in that incident.