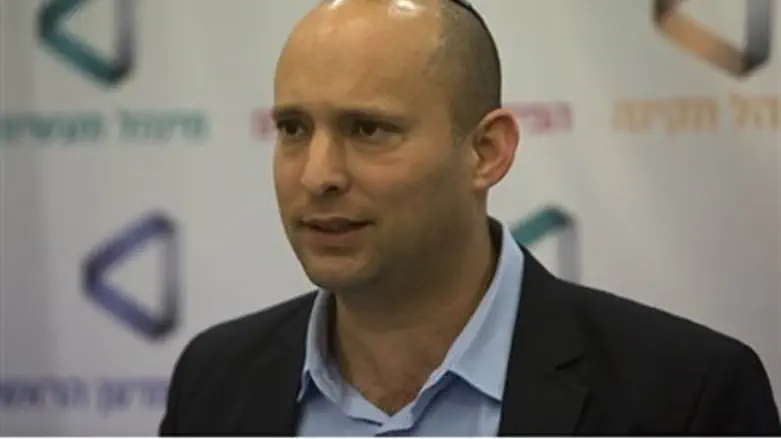 Naftali Bennett
Flash 90
Economics Minister Naftai Bennett on Monday visited with students in the Shavei Hevron and Mekor Hayim yeshivas, where kidnapped students Eyal Yifrah (19), Naftali Frenkel (16), and Gilad Sha'ar (16) studied. Bennett discussed the situation with them, and told them about the IDF's efforts to find their friends.
After the visit, Bennett said that the students were very worried, but also very brave.
"We intend to bring our boys home. The terrorists who are holding them captive need to understand that if they harm even a hair on the heads of these youths we will chase them down and find them – both those who were directly involved in the kidnapping, and those who assisted them," Bennett said.
Speaking to Channel Two Sunday night, Bennett said that the terrorists who kidnapped the teens would soon realize what a mistake they made.
"We will find the people who planned, carried out, and assisted this kidnapping," Bennett said. "Israel is very strong, let the perpetrators not be confused."
"The other side has to feel pain and realize that we will get to the planners and executors of this action," Bennett said. "Right now the government is planning a series of actions that will be taken against those involved that will ensure that the understand that these actions are not in their best interests. We also must figure out ways to prevent the next kidnapping."