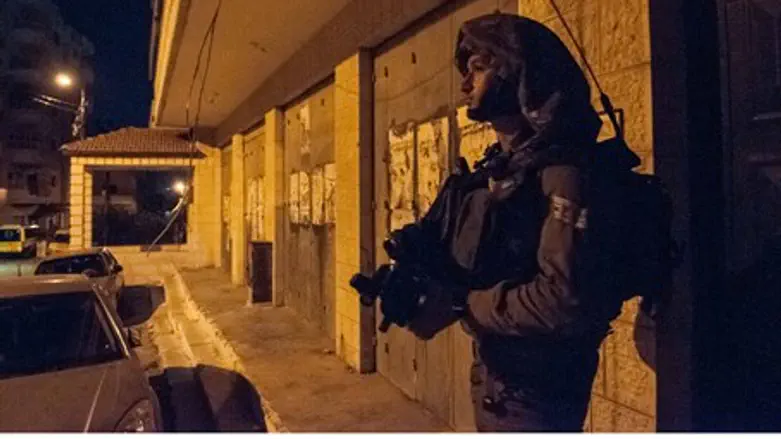 IDF search for missing teens
Flash 90
IDF forces operating in Hevron surrounded a house, exchanged fire with its occupants, and arrested two terrorists from the Hamas terror group on Sunday night.
According to reports in Palestinian media, an explosion was heard in the area, presumably IDF soldiers blowing open the door to the house.
It is unknown whether the two arrested terrorists have any direct connection to the ongoing search for the three kidnapped Israeli teens, but the IDF has been conducting an arrest operation of Hamas members throughout Judea and Samaria.
Earlier Sunday, top Hamas member Hassan Yousef was arrested as part of the operation.
A senior IDF official told reporters Sunday afternoon that in the army's estimation, the three kidnapped teenagers taken Thursday night by unidentified captors are still alive, and are being held somewhere in the Judean Hills. "The IDF is thoroughly familiar with Hamas' infrastructure in Hevron," he assured.