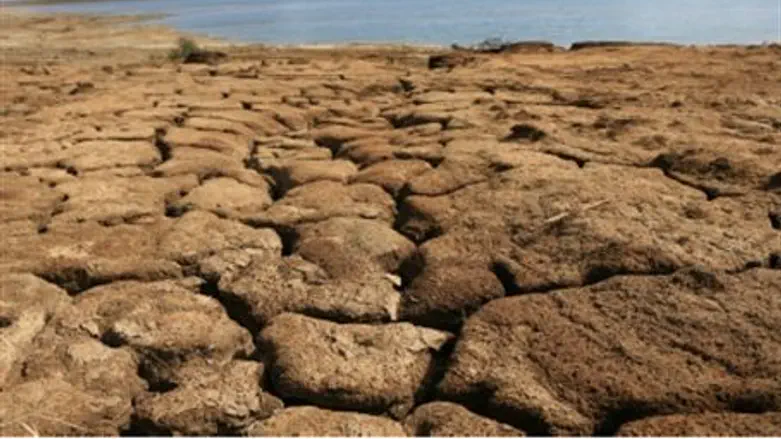 Drought in Israel
Israel news photo: Flash 90
Finance Minister Yair Lapid (Yesh Atid) signed the recommendations of a Joint Committee on Droughts - headed by the Finance Ministry, the Tax Authority, and the Ministry of Agriculture - to declare an official drought in the Negev Sunday, as well as some isolated areas in the North. 
The edict will go into effect late Sunday, after the official announcement is released. 
The Joint Committee made the decision after checking the most affected agricultural regions in the country, officials said. The Committee measured the quantity and quality of crops and estimated losses incurred by farmers.
The aforementioned areas were hit hardest regarding some of the more vulnerable plants - wheat, barley, clover, peas, chickpeas (hummus), safflower oil (canola), and oats. Farmers growing these crops will be compensated. 
The compensation, amounting to an estimated 10 million shekel (2.9 million dollars), is considerably lower than the 100 million shekel compensation offered in previous years. The compensation will be paid for loss in production and loss of potential revenue.
Farmers who have not yet filed an application for compensation can do so within the next 30 days, the Committee said, using a form on the Tax Authority website.