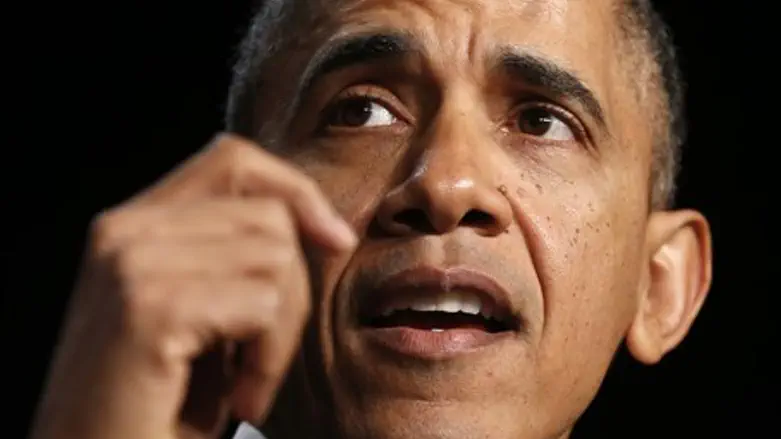 President Barack Obama
Reuters
U.S. President Barack Obama is close to authorizing a military-led mission to train moderate Syrian rebels to fight the regime and Al-Qaeda-linked groups, The Wall Street Journal reported on Tuesday.
A new military training program, if implemented, would supplement a small train-and-equip program led by the Central Intelligence Agency that Obama authorized a year ago.
In a commencement address at the United States Military Academy at West Point on Wednesday, officials said Obama will signal backing for the new training effort by saying he intends to increase support to the armed opposition to fight the regime of Syrian President Bashar Al-Assad, including by providing them with training.
Obama isn't expected to provide details about how, or where, that training would be done, according to The Wall Street Journal.
"The president will make clear his intention to expand our support to the moderate Syrian operation and increase our support to Syria's neighbors, who are dealing with the terrorist threats emanating from the situation Assad has created in Syria," a senior administration official said, according to the report.
Defense officials said it was unclear when training, which would be undertaken by U.S. special-operations forces, would start. They cited obstacles that include how the Pentagon will vet prospective rebels for the program.
Small-scale weapons aid and some military training has already been supplied to select rebel groups, along with "non-lethal" aid such as medical supplies and other equipment, but both Congressional caution and a hesitant White House have prevented anything further, mainly due to fear that the jihadist rebel groups would get their hands on any weapons.
A leading Syrian opposition figure said last week that western states could send desperately-needed arms to rebel groups in Syria "within weeks."
The comments were made by Syrian National Coalition (SNC) president Ahmed Al-Jarba in an interview with the pan-Arab Asharq al-Awsat, and came on the heels of whirlwind of meetings in the U.S., UK and France, in which Al-Jarba appealed for greater support for the rebel Free Syrian Army.
Syria's fractured rebel movement has faced a series of setback in the past few months, with regime forces capitalizing on infighting to claw back territory from opposition factions.
In March, an American official said the Obama administration was considering allowing shipments of new air defense systems to Syrian rebels.