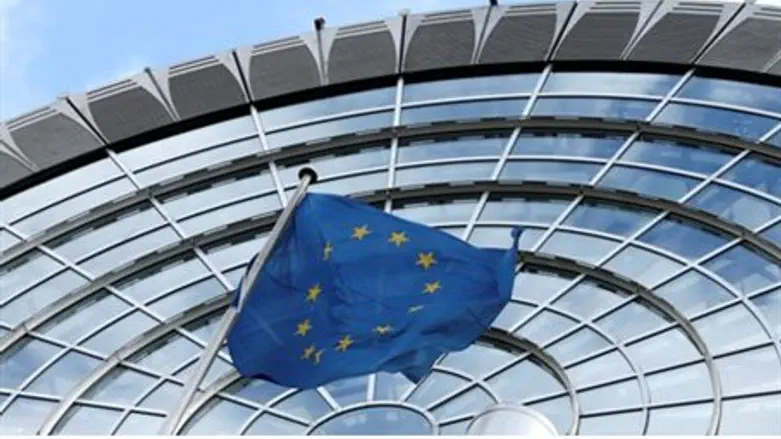 European Union flag flutters outside of the
Reuters
The leader of Germany's Jewish community Monday denounced gains made by far-right parties in EU-wide elections and urged democratic forces to block their path and defend European values.
Dieter Graumann, the president of the Central Council of Jews in Germany, said the extremist parties performed "shockingly well", as feared, in Sunday's European parliamentary vote.
He pointed to France, Hungary and Greece, saying in a statement: "Right-wing MPs are now coming into the European Parliament from all over Europe in order to implement their anti-European and extremist course."
"Democratic parties are now called on to curb this way of thinking and to defend and maintain European values," Graumann said.
He also said that the "specter of anti-Semitism" had become a "brutal reality" after a gunman shot dead four people at the Jewish Museum in Brussels Saturday.
"Such a thing can never be accepted and this message should be the very first which emanates from the new European Parliament," Graumann said.
German Foreign Minister Frank-Walter Steinmeier said he was deeply shocked over the attack.
"It goes without saying that in every regard and from every conceivable perspective, it's completely unacceptable what happened there," Steinmeier's spokesman told reporters Monday.
Graumann also described as "intolerable" the winning of one seat in the European Parliament by the extremist anti-immigrant National Democratic Party of Germany, which faces a bid to ban it.
Racism and anti-Semitism must have no place in Europe, Graumann warned.