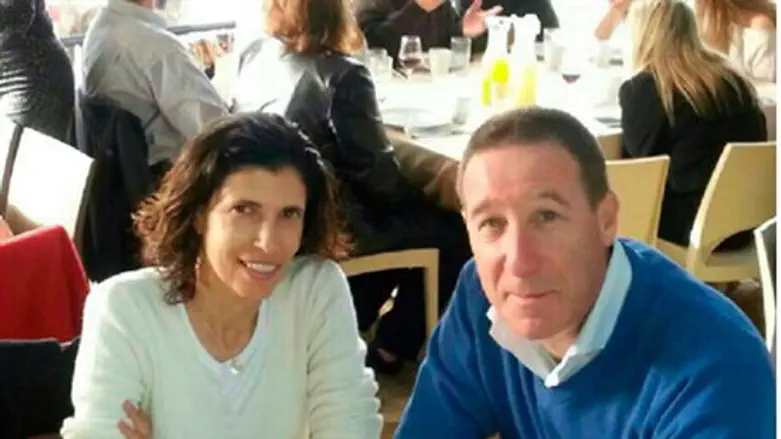 עמנואל ומירה ריוה הי"ד
באדיבות המשפחה
The bodies of the victims from Saturday's horrific shooting in Belgium - Emanuel and Miriam Riva, 54 and 53, from Tel Aviv - are currently en route to Israel for the funeral, ZAKA announced Monday.
The funeral will be held in the Kiryat Shaul Cemetery in Tel Aviv on Tuesday, at 5:00 pm. 
The Rivas were in Berlin on shlichut from 2007-2011, neighbors told Yediot Aharonot. Emmanuel worked in the Public Security Ministry since returning from Germany. The couple leaves behind two daughters, ages 15 and 16.  
The other victims included a French woman, 23, who was killed at the scene; another shooting victim, in critical condition, is Belgian. 
A gunman entered Brussels' Jewish Museum Saturday afternoon and began shooting, killing three people. 
A national manhunt has begun for the shooter; local police are still looking for possible suspects, official announced Sunday morning, despite at least one arrest shortly after the shooting. 
credit: ZAKA International
credit: ZAKA International
credit: ZAKA International