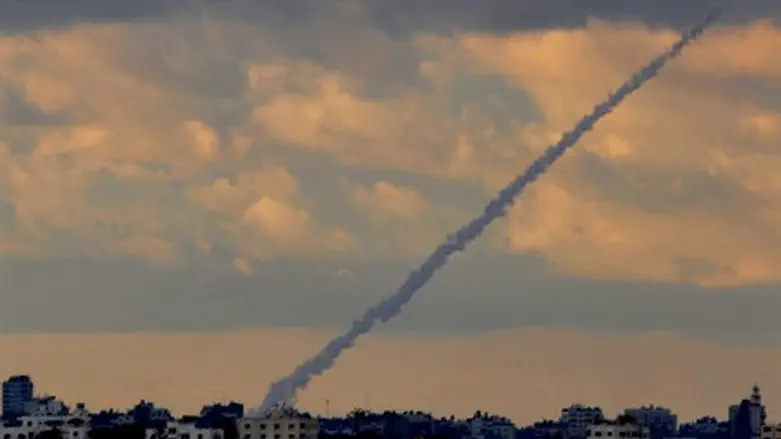 Rocket fired from Gaza (archive)
Flash 90
Terrorists in Gaza fired a rocket which struck southern Israel on Friday, without causing casualties or damage, following a weeks-long lull, the army said.  
A spokeswoman told AFP it struck open ground in the Shaar Hanegev area.
Also on Friday shots were fired at Israeli soldiers operating near the Gaza border fence, military spokesman Lieutenant Colonel Peter Lerner said.  
"Forces fired in response. No injuries reported," Lerner wrote on Twitter.
Over 100 projectiles fired by terrorists in the Gaza Strip, ruled by the Islamist movement Hamas, have struck Israel since the start of 2014, according to military data.
Most of those were fired during mid-March, when Islamic Jihad shot dozens of rockets onto civilian areas in southern Israel.
But the Israel-Gaza border region has been largely quiet this month, with the last rocket fire on the Jewish state dating back to May 1.