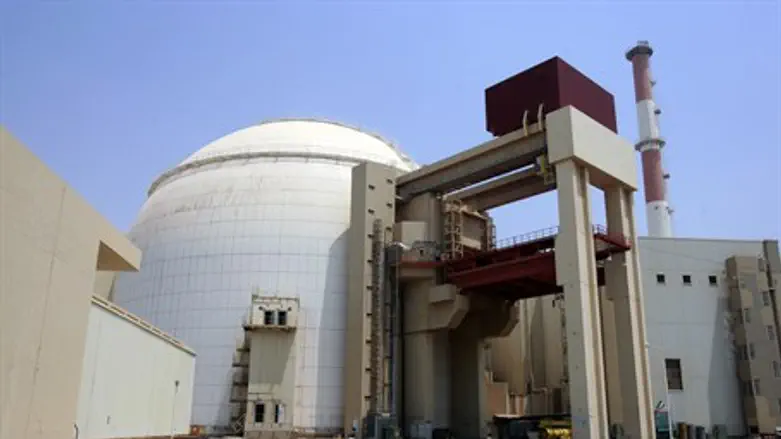 Bushehr nuclear reactor
Reuters
Russia plans to sign a contract with Iran this year to build two more nuclear reactors at its Bushehr power plant, as part of a broader deal for up to eight reactors in Iran, a source close to the negotiations told Reuters on Thursday.
Russia, one of the six world powers currently holding negotiations with Iran on a permanent nuclear deal, built Iran's only operating nuclear power reactor at Bushehr.
"Russia and Iran may sign an intergovernmental agreement this year on building from four to eight nuclear reactors, and, under the deal, the contract for the construction of the first two reactors as additions to Bushehr," the source told Reuters.
Russian state nuclear corporation Rosatom said earlier it was in talks with Iran on the potential construction of more reactors there but revealed no details. Rosatom officials could not immediately be reached for comment.
In March it was reported that Russia had signed a preliminary agreement to build at least two more nuclear power plants in Bushehr.
The Islamic Republic signed the Bushehr contract with Russia in 1995 and the nuclear power plant reached its full capacity by August 2012. The plant made headlines last year when it experienced a critical malfunction, leading some to believe that it had been the result of a cyber attack. 
The latest development comes a week after a fourth round of nuclear talks between Iran and six world powers ended with both sides complaining that major gaps remained.
The talks are a follow-up to the interim agreement reached between Iran and the West several months ago, under which Iran committed to limit its uranium enrichment to five percent, halting production of 20 percent-enriched uranium.
In return, Iran is gradually winning access to $4.2 billion of its oil revenues frozen abroad and some other sanctions relief.
Iran and the six powers want to turn the November deal into a lasting accord by July 20. The talks are set to resume in Vienna in June.