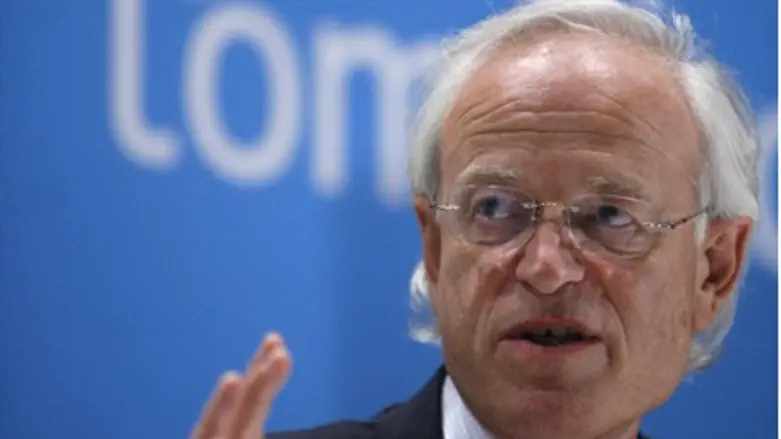 Martin Indyk
Flash 90
Jewish Home faction chairwoman MK Ayelet Shaked criticized Justice Minister Tzipi Livni (HaTnua) in the strongest terms Sunday, following Livni's meeting with Palestinian Authority (PA) Chairman Mahmoud Abbas. 
"To the members of HaTnua, I can only say that they need to internalize the fact that Israel will not negotiate with a terrorist organization," Shaked stated to IDF Radio. Peace talks with the PA were curtailed following a unity pact between Abbas's PLO and the Islamist Hamas.
"If they understand that the flag is folded [for negotiations] and occupy themselves with domestic issues instead, perhaps they will have something to do in the government," she added.
On Saturday, Prime Minister Binyamin Netanyahu distanced himself from the meeting between Livni and Abbas, which was held on Thursday.
Sources in the prime minister's office said that Netanyahu made it clear to Livni that she would be representing only herself, and not the Israeli government.
The prime minister reiterated that the position of the government, as passed unanimously by the security cabinet, is not to negotiate with a "Palestinian government" that includes Hamas, which he restated is "a terrorist organization that declares its intentions to destroy the state of Israel."
Netanyahu 'never wanted Indyk as a mediator'
Shaked also fiercely slammed US envoy to the Middle East Martin Indyk, who was revealed Saturday to have made even more inflammatory comments against Israel. 
"The prime minister never trusted Martin Indyk, based on his previous experience," Shaked said. "Indyk was a broker in the 90s, and even then it was clear that he was not an honest broker." 
"The prime minister never wanted Indyk as an intermediary, and now it is clear why," Shaked continued. "The prime minister did not trust Indyk, ever, but acquiesced at [US Secretary of State John] Kerry's request." 
Indyk allegedly went on a "nasty" anti-Israel rant at a Washington, DC bar on Thursday, a source told the Washington Free Beacon. The remarks surfaced just hours after Indyk gave an anti-Israel speech blaming Israeli construction of Jewish homes in Jewish areas of Judea and Samaria for the failure of peace talks. 
At the bar, Indyk's wife and staff "took pleasure in Indyk's public bashing of Israel in his speech," said the source. "Whatever supposed even-handedness there was in public...was absolutely gone in private."
Indyk's crew then blamed Israel for Gaza's energy crisis, which last November left the Hamas-enclave flooded in sewage due to an Egyptian siege that cut off illegal smuggling routes into the Sinai that brought in gas and weapons.
According to Indyk and those with him, Israel has diverted clean water to "settlements," letting the sewage flow into Arab-held areas. The source noted that Indyk's wife Burt expressed particular anger over the subject.
They went on to say that during talks they hoped to focus on technical issues regarding electricity and water, "but that they get tied up into politics."