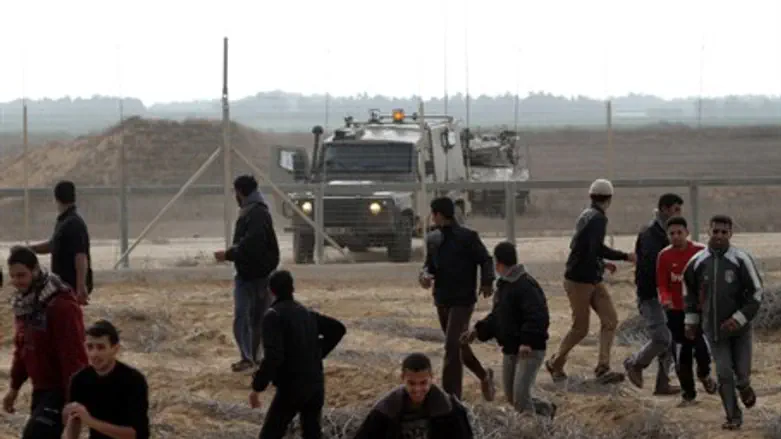 Confrontation at Gaza security fence (file)
Flash 90
Hamas officials say two men were wounded in separate clashes with the IDF Saturday.
Gaza's healthy ministry spokesman Ashraf al-Qudra claimed a 16-year-old youth was shot near the security barrier with Israel in Khan Yunis, according to AFP.
He also claimed a 36-year-old fisherman was shot while he was aboard his boat in the Mediterranean off Gaza City.  
The IDF said it was not aware of the two incidents in question, but did say troops had opened fire at a Palestinian man who was approaching the security barrier on foot.
Terrorists have repeatedly attempted to sabotage the barrier or place explosives aimed at IDF patrols in the past.