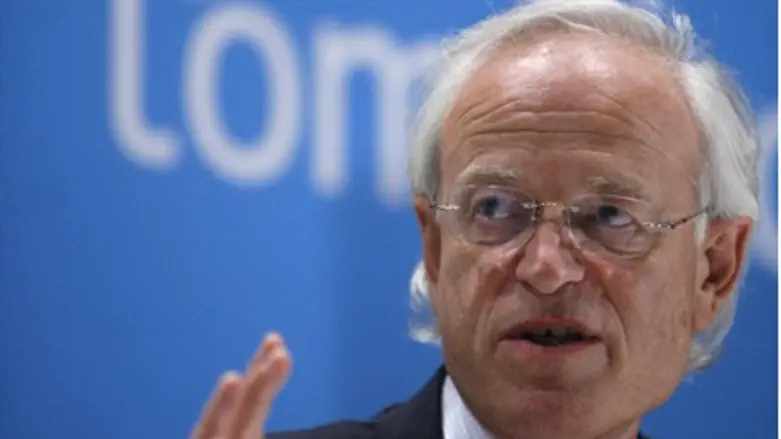 Martin Indyk
Flash 90
US envoy to the Middle East Martin Indyk spoke out about the failure of peace talks for the first time Thursday, in an unusually blunt speech to the Washington Institute for Near East Policy.
Indyk insisted that both sides were guilty of bad faith and "not serious" about peace.
"One problem that revealed itself in these past nine months is that the parties, although both showing flexibility in the negotiations, do not feel the pressing need to make the gut-wrenching compromises necessary to achieve peace," Indyk said. "It is safe to say that if we, the U.S., are the only party that has a sense of urgency, these negotiations will not succeed."
Indyk also blamed bad public relations for the failure. 
"While serious efforts were under way behind closed doors, we tried to get the leaders and their spokesmen to engage in synchronized positive messaging to their publics," he stated. 
"Instead, Prime Minister [Binyamin] Netanyahu was understandably infuriated by the outrageous claims of Saeb Erekat, the Palestinian [Authority] chief negotiator no less, that the prime minister was plotting the assassination of [Mahmoud Abbas] [. . .] and [Abbas] was humiliated by false Israeli claims that he agreed to increased settlement activity in return for the release of prisoners."
Rumors surfaced earlier this year that Jewish Home (Bayit Yehudi) agreed to a prisoner release in exchange for continued construction in Judea and Samaria - a claim the party continually denies. The PA has similarly denied that any such deal ever took place.
It is worth noting, however, that a "settlement freeze" was never stipulated as a precondition to the current talks.
'Israel torpedoed talks on purpose'
Indyk lay harsh blame on Israel's "settlements" for the failure of peace talks, claiming they had torpedoed negotiations on purpose. 
"I can tell you first hand that that [announcing more building] had a very damaging effect, and by the way it was intended to have that damaging effect," he said. "The promoters of the settlement activity are the ones who were adamantly opposed to the negotiations even though they were in a government that was committed to the negotiations."
Indyk said "settlements" posed a "mortal" danger to Israel, leading it into an "irreversible binational reality."
"Rampant settlement activity – especially in the midst of negotiations – doesn't just undermine Palestinian trust in the purpose of the negotiations; it can undermine Israel's Jewish future," Indyk said. "If this continues, it could mortally wound the idea of Israel as a Jewish state – and that would be a tragedy of historic proportions."
Indyk has reportedly slammed Israel's role in the death of peace talks before. Last week, Israeli sources named Indyk as the "senior White House official" in a Yediot Aharonot report who blamed Israel for the failure of peace talks. 
In the article, the official claimed that "the main act of sabotage on peace talks was from the settlements" and said that "Netanyahu would not yield an inch" for peace.