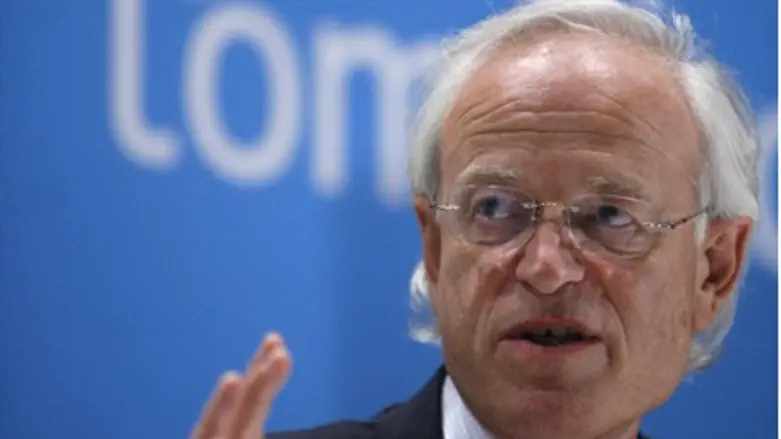 Martin Indyk
Flash90
US envoy to the Middle East Martin Indyk is considering resigning his post, government sources in Jerusalem said Sunday, following the utter collapse of peace talks.
Officials in Jerusalem involved in the talks told Ha'aretz Sunday that the decision is also prompted by US President Barack Obama's intent to put peace talks on hold. They maintained that Indyk has already announced to the Brookings Institute in Washington - where he served until nine months ago as Vice President and Director of Foreign Policy - that he may be returning to the post. Brookings Institute officials declined to comment. 
Jerusalem also names Indyk as the "senior White House official" quoted last week by Yediot Aharonot who blamed Israel for the failure of peace talks. In the article, the official claimed that "the main act of sabotage on peace talks was from the settlements" and said that "Netanyahu would not yield an inch" for peace.
These sharp statements, officials claimed, are indicative that Indyk is looking to tender his resignation - which still needs the Obama administration's approval. 
Israel officially cancelled peace talks last month, after a slew of inflammatory decisions by Palestinian Authority (PA) Chairman Mahmoud Abbas, including his application to over fifteen international agencies and his unity pact with Hamas.
The US, while initially in denial, recently admitted that peace talks "were on hold" following the collapse of diplomatic relations between Israel and the PA. Secretary of State John Kerry reiterated the hiatus on Thursday. 
"We believe the best thing to do right now is pause, take a hard look at these things, and find out what is possible and what is not possible in the days ahead," Kerry told reporters in the Ethiopian capital Addis Ababa.