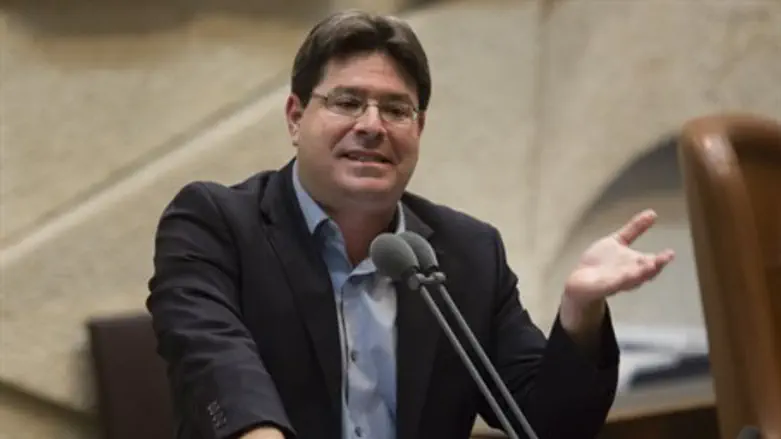 Ofir Akunis
Flash 90
Deputy Minister Ofir Akunis (Likud) criticized Palestinian Authority (PA) Chairman Mahmoud Abbas's demands on Tuesday, by which Israel would have to freeze building in Judea and Samaria for three months to continue peace talks.
"Abbas is (former PA Chairman Yasser) Arafat in disguise," declared Akunis.
"The Palestinian leadership under Abbas just changed its tone and not its essence," he argued. "Under the honey-coated words and diplomacy is hiding an extremist leadership which is not interested in peace or an agreement, but rather in endless extortion of terrorist releases, concessions and withdrawals by Israel - just as a condition to have peace talks."
In making his demands on Tuesday for Israel to impose a building freeze for the continuation of peace talks beyond their April 29 deadline, Abbas repeated his threats to disband the PA which he made on Sunday.
"If the peace talks end and the doors are closed, the state of Israel will get the general responsibility for maintaining the financial situation of the Palestinians from all perspectives - health, education, etc.," claimed Abbas before a group of Israeli journalists at his office in Ramallah.
Economics Minister Naftali Bennett similar derided Abbas for his threats to disband, noting that Abbas has made the same threats seven times now, and failed to follow through.
Speaking to Arutz Sheva, Bennett said Abbas is demanding that Israel submit to all his demands, and if Israel doesn't "then he's going to commit suicide. Well, he's got to improve the incentive, something's wrong there."