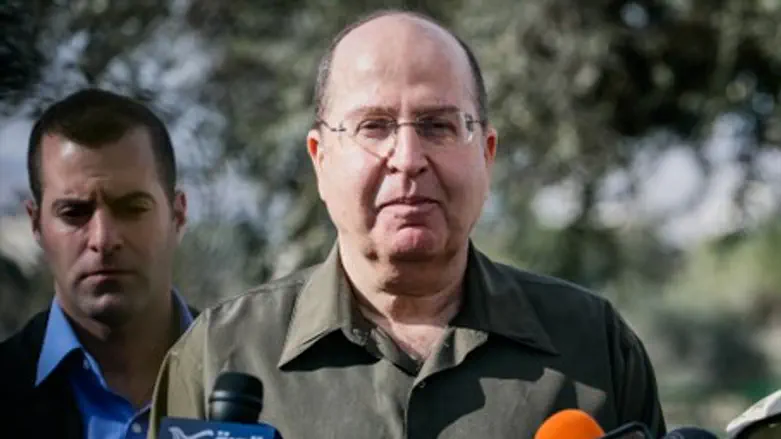 Moshe Ya'alon
Flash 90
Defense Minister Moshe Ya'alon strongly condemned Hamas's attacks on Israel during the post-Passover mimouna celebrations on Monday night, and vowed the IDF's continued defense of Israeli citizens.
"Even today, our enemies rise up to destroy us," he said at a mimouna celebration in Modi'in, paraphrasing the Passover haggadah, "and we see that the IDF responded immediately, to send a message to the other side: this will not be overlooked." 
"We hope that, on the other end, Hamas and other [terror] organizations get the hint, accept the message and keep Gaza calm," he continued. "If not, they should know that we will act on it." 
Hamas terrorists fired a salvo of rockets into Israel on Monday, narrowly missing a Sderot synagogue on the final day of the Passover holiday. No injuries or casualties were reported. 
The IDF responded by eliminating several terror targets shortly thereafter in Rafah, Khan Younis, and elsewhere. Hamas officials have claimed, meanwhile, that they are "not interested" in the situation escalating. 
Prime Minister Binyamin Netanyahu also strongly condemned the attack, on Monday night. 
"We shall continue to act forcefully against our enemies," Netanyahu wrote on his official Twitter account. "Today, the Israel Defense Forces attacked in the Gaza Strip those who sought to harm the citizens of Israel and disturb the calm of the holiday."