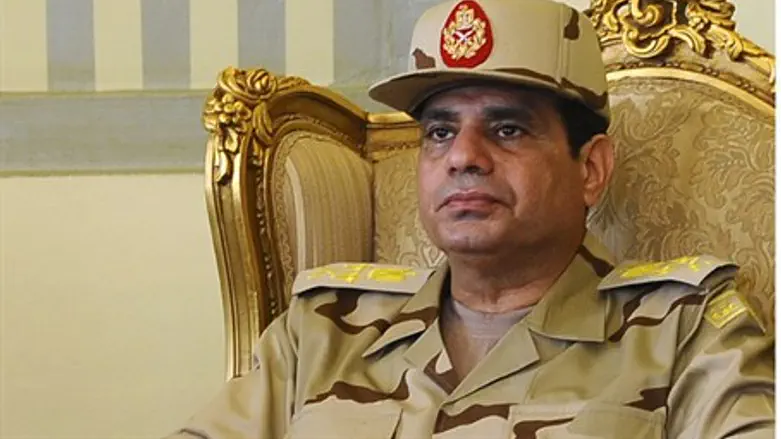 Abdel Fattah al-Sisi
Reuters
Egyptian army chief Field Marshal Abdel Fattah el-Sisi resigned on Wednesday as defense minister and announced his plan to run for president, following a high-level meeting with the Supreme Council of the Armed Forces (SCAF).
In a televised statement, Sisi said it would be the last time he wears his military uniform. "I give up the uniform to defend the nation," he declared.
In his speech, he reminded Egyptians of the security and economic challenges facing them, noting that he cannot "perform miracles" and calling on Egyptians to work hard to improve their country.
The 59-year el-Sisi played a key role in the ousting of Muslim Brotherhood President Mohammad Morsi last year.
He also said Egypt was threatened by terrorists and he would work to make a country "free of fear."
Sisi is considered almost certain to win in the elections next month. Under Egyptian law, only civilians can run for president, so his resignation was a required step.
Sisi's decision came amid reports that one person had been killed during protests against Monday's court verdict that sentenced more than 500 Muslim Brotherhood supporters to death.
At least 30 people were wounded in the protests.
The authorities have yet to set a date for the presidential election. Leftist politician Hamdeen Sabahi, who came third in the 2012 election, is so far the only candidate to have stated his intention to run.
General Sedki Sobhi, who holds the post of chief of staff, is expected to replace Sisi as army chief and defense minister.