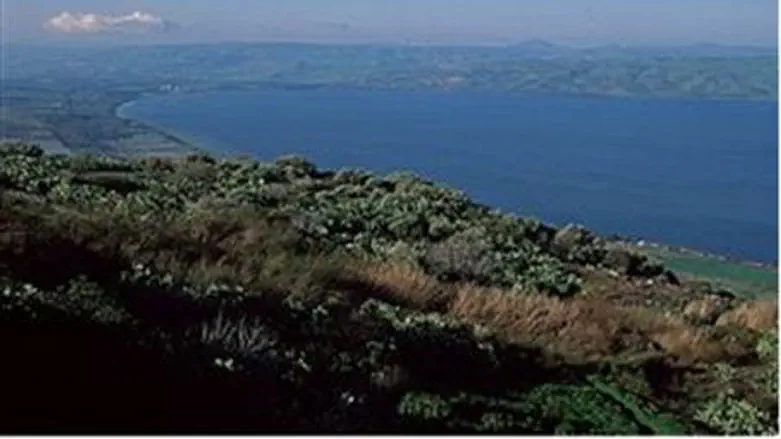 Lake Kinneret
Israel news photo: Flash 90
Israel never stops searching for its missing IDF soldiers, and new leads in a 52 year-old case are proof. 
Lieutenant Yakir Naveh has been missing since May 6, 1962, when the plane he was flying with IAF cadet Oded Koton broke up over the Sea of Galilee. 
Koton's body was found a year later, but Naveh's body - or any sign of him - was never located. Theories have circulated over the years that Naveh, and the plane, were attacked or taken captive by the Syrians, as the Sea of Galilee at that time was on the Syrian border. 
But all that changed this week, according to Walla! News, who reported Tuesday that Naveh's personal effects have been found on the seabed. 
IAF officials and divers have announced that the successful find emerged near the same spot where searches for Naveh's body have been conducted on a yearly basis around this time. Officials also added that more and more items are surfacing every day - and they expect Naveh's body to be found in upcoming weeks, as the personal items likely fell close to the aircraft's debris. 
Naveh went missing when he was only 23 years old, and was survived by his wife - whom he married just six months earlier - as well as two brothers and two parents.
The family now says that they are clinging to more cautious optimism than ever that Ronia - the brother of Yakir, who is now 79 and the last surviving member of Yakir's immediate family - will live to see his little brother buried in Israel.