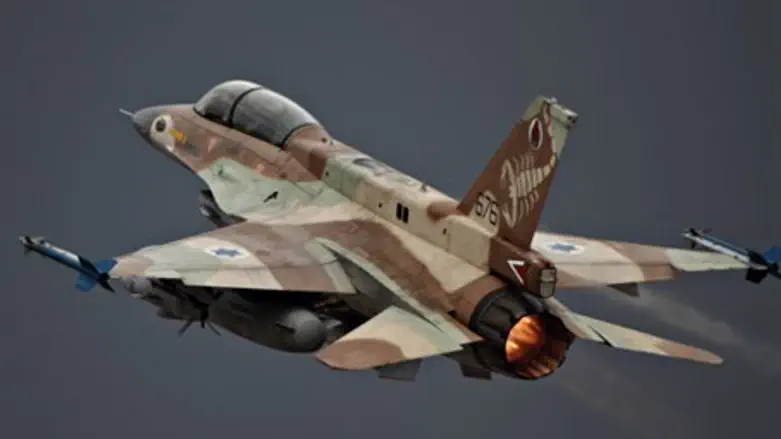 IAF F-16 (illustrative)
Flash 90
The IAF airstrikes in Syria Tuesday night killed one soldier and injured seven, according to the Syrian army.
Syrian President Bashar Assad's army, which is engaged in a three-year bloody civil war, released a statement reading "these desperate attempts...endanger the security and stability of the region," reports AFP.
"This is new aggression and an attempt to divert attention from the Syrian Arab army's victories in the field," claimed the army, warning that "all options are open."
The IAF airstrike Tuesday night targeted artillery batteries and a Syrian army training camp which had aided in the detonation of an explosive charge on the Israeli-Syrian border Tuesday. 
Defense Minister Moshe Ya'alon on Wednesday warned Assad that he would "regret his actions" in threatening Israeli security, by allowing terrorists a free hand.
"We see the Assad regime as responsible for what happens in its territory, and if it will continue to cooperate with terrorists striving to harm the state of Israel, we will continue to collect a heavy price from him, in such a way that he will regret his actions," warned Ya'alon.
Sources in Hezbollah, the Lebanese-based terror group fighting in Syria alongside Assad, revealed Tuesday that the attack was a failed kidnapping attempttargeting the soldiers.