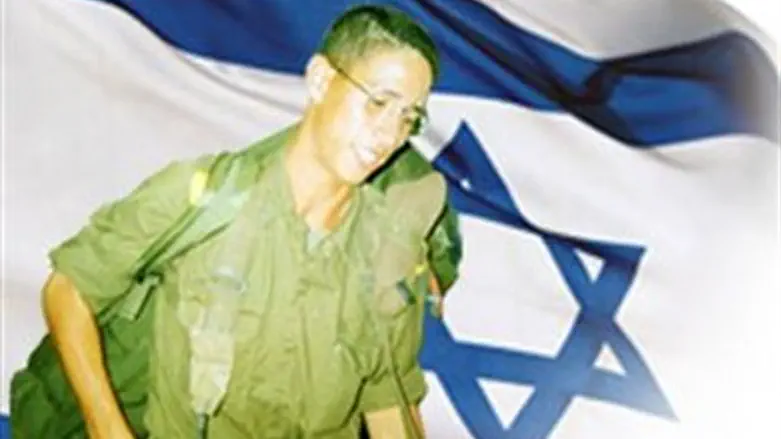 Guy Hever
Israel news photo: guyhever.com
A prisoner serving a life sentence claims he has information on missing IDF soldier Guy Hever, who was last seen in 1997. The State Attorney's Office said that it has been conducting contacts with the prisoner in recent months regarding his claims, but that the talks have never "ripened" for different reasons.
The prisoner, Moti Moshe, also claimed in the past that he had information about another missing soldier, Majdi Halabi. This information turned out to be unreliable, however.
The State Attorney's Office said that "in view of the state's commitment to locating IDF MIAs and bringing them home, in recent months, initial contacts were conducted between the state and the prisoner's attorneys, with the purpose of examining the quality of the information that he claims to possess."
"These contacts did not ripen into a serious discussion, because of reasons having to do with the prisoner himself, as well as the quality of the information."
A source in the State Attorney's Office told Arutz Sheva that despite the doubts about the information's veracity, authorities are making an effort to check it, because of their commitment to missing soldiers.
Three months ago, the Head of Personnel Branch, Maj.-Gen. Orna Barbivai, decided to renew the search for Hever in the places where he was last seen on the day of his disappearance.
IDF officials explained at the time in a press release that the army will continue to do everything in its power "to resolve the case of the missing soldier and to find out what happened."
"It is the IDF's ethical and moral obligations to restore all missing soldiers to their families," the statement said, "Over the years there have been many efforts to locate the missing soldier Guy Hever. These efforts continue today."
"We are focusing intently on the investigation, searches and scans and intelligence reasons," the statement concluded.
Hever was last seen on August 17, 1997, at the base in the Golan Heights where he served. No information has surface in more than 15 years about his whereabouts.
In the first days after his disappearance, his commanders thought that Hever had decided to commit suicide over a dispute which had broken out between him and his commanding officer and for which he was court-martialed.
However, his last whereabouts were just 1 kilometer from the Syrian border – leading to theories over the intervening years that he has been held in Syria.