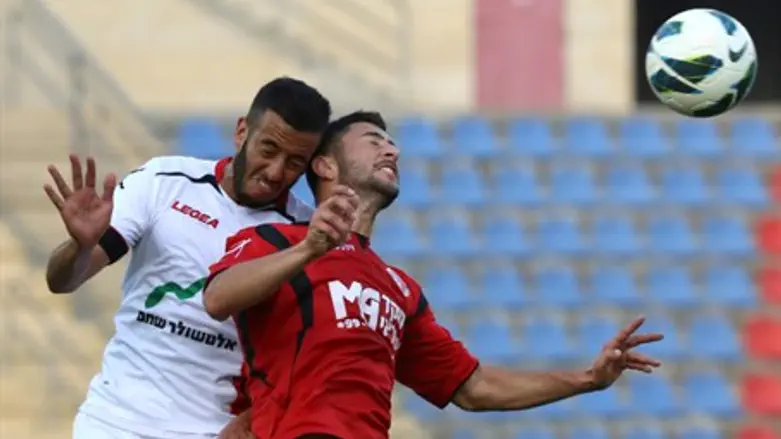 Soccer
Flash 90
British police announced three men were charged on Tuesday for chanting "Yid" during several matches last October and November of the soccer team Tottenham Hotspur. The three were charged with using threatening, abusive or insulting words.
One of the three, Peter Ditchman, was also charged with cocaine possession. All of them will appear in court on February 4, reports AFP.
Yid is considered a derogatory term for Jews, but is often chanted by Hotspur fans in response to those taunting the soccer club for its historical ties to the local Jewish community.
In October, Scotland Yard warned anyone using the "Y-word" during soccer games could be arrested.
Earlier on Tuesday, West Bromwich Albion soccer player Nicolas Anelka was charged by the Football Association for making the "quenelle" salute after a match last month. The gesture is an inverse Nazi salute.
Anelka claimed the move was not anti-Semitic but rather "anti-establishment." The move is a trademark of the player's friend Dieudonne M'bala M'bala, an anti-Semitic French comedian.
The announcement of charges came a week after a Polish municipal prosecutor determined that Polish League soccer fans shouting anti-Semitic chants, saying they'd send Jews to Auschwitz gas chambers, were not criminally racist.