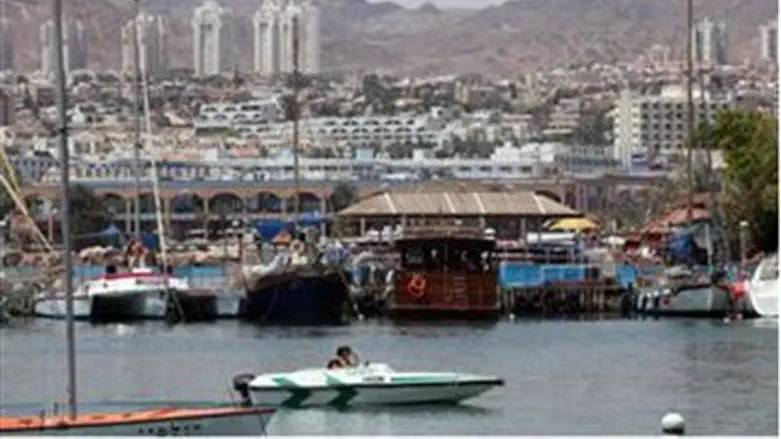 Eilat
Israel news photo: Flash 90
Police and IDF soldiers were combing the city of Eilat, searching for evidence of rocket explosions in the city, after many residents called police saying that had heard two loud explosions. The explosions occurred at about 7 PM local time.
Police suspect that rockets were fired at the city, possibly from Sinai, and were searching for the exploded rockets.
Last August, terrorists from Sinai fired rockets at Eilat. Those rockets were deflected by the Iron Dome defensive system. The next morning, loud explosions were heard in the city, with police suspecting that more rockets had been fired. However, a search for the rockets yielded no evidence of an attack.
No damage was reported in that attack, or in a previous attack last April, officials said. Last Wednesday, Gaza Arab terrorists fired five rockets at the Ashkelon area. No injuries or damage were reported in those attacks, either.
Update: Later Monday night it became evident that terrorists had, in fact fired two rockets at Eilat, which exploded in open areas.