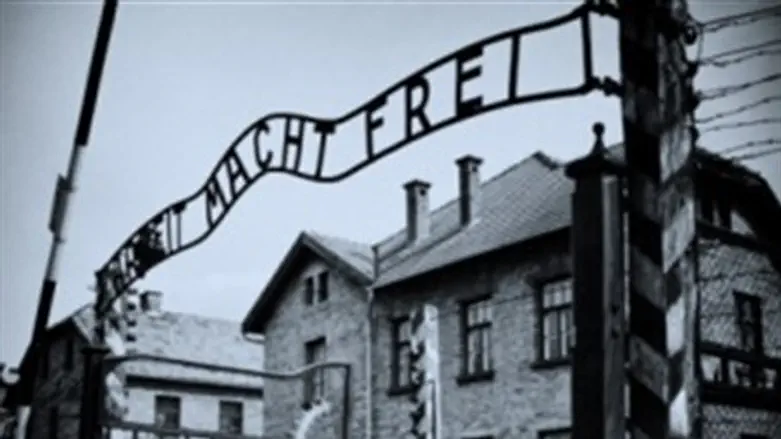 Auschwitz
Thinkstock
A Polish municipal prosecutor trying a case in which Polish League soccer fans shouted anti-Semitic chants, saying they'd send Jews to Auschwitz gas chambers, decided on Wednesday that the calls were not criminally racist.
The chants, which included such memorable lines as "move on Jews," "your home is at Auschwitz," and "send you to the gas (chamber)," were made by Lech Poznan fans during a game last September against Widzew Lodz. Furthermore, the fans reportedly waved flags with Nazi symbols.
Widzew Lodz is considered to have ties with Jews, even from the days of the Holocaust, when a large number of Jews were involved with the team. Poland had the largest Jewish community in Europe before the Holocaust, when roughly 90% of the country's over 3 million Jews were murdered.
Nevertheless, prosecutor Monika Rutkowsk ruled the chants did not constitute a criminal offense, claiming that the slurs targeted opposing players and not Jews specifically, adding they came in a sports event rather than a social or political discussion, reports International Business Times.
"The calls were not directed at a specific group of fans and not at Jews in particular," opined Rutkowsk.
The ruling brings to mind a Canadian judge who recently ruled that a high school student who lit a Jewish girl's hair on fire saying "let's burn the Jew" did not commit a hate crime.
The decision was slammed by Open Poland, an organization that works to combat xenophobia and anti-Semitism.
The group's spokeswoman Agnieszka Gliszczynska-Grabiec noted that Rutkowsk would only recognize anti-Semitism "if bearded Jews wearing skullcaps and black coats were sitting in the stands."
The move was similarly criticized by Moshe Kantor, the President of the European Jewish Congress: "unfortunately, extreme anti-Semitic chants like those in Poznan are regularly heard in many European stadiums, including in England and Holland, and the reaction of the authorities is minimal."
Poland has been suspected of making anti-Semitic rulings in the past, as there is an ongoing ban against Jewish ritual slaughter (shechita).
Poland also has had trouble coming to grips with its Holocaust record. Last Friday, Poland's opposition called for the banning of the term "Polish death camp," with jail time and fines as punishment. They claimed the term hinted Poland was liable for the camps.
A new law, which passed an initial vote in the Knesset on Wednesday, bans the use of Nazi symbols or epithets in Israel, on the penalty of a 100,000 shekel ($28,626) fine. The vote passed with 44 in favor, amid strong protest from the Opposition.