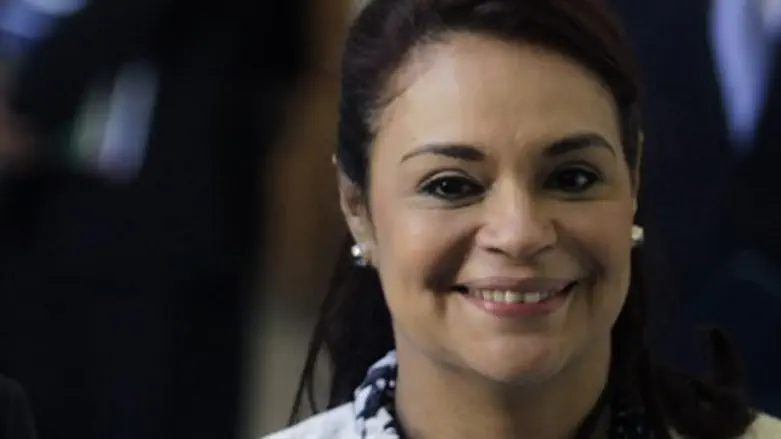 Roxana Baldetti
Reuters
Two women threw flour in the face of Roxana Baldetti, the first female Vice President of Guatemala, as she was leaving the Teatro National where President Otto Fernando Molina Perez had just finished his state of the nation speech.
One of the women told reporters just after the two were arrested that she attacked Baldetti because "I have the right to express myself freely." The speech was further marred as 30 people protested outside the building, with police detaining four, reports Fox News.
Baldetti had difficulty breathing and was brought by stretcher to an ambulance, which took her to the hospital. The moment of attack can be seen here:
Perez's state of the nation speech claimed Guatemala was achieving increased security for women. The topic appears to be a motive for the attack.
International Business Times assesses that the attack stems from discontent among women supporters of Baldetti over her inability to stop Guatemala's rampant violence against women.
Baldetti took office in January 2012, and promised major reforms to stop attacks on women. She is seen as having been unable to deliver her promises, as 707 cases of brutal murder and rape of women were reported in 2013, the highest among Central American countries.
Particularly troubling is the lack of justice against those violently and deliberately killing women. In the last 10 years more than 6,000 women have reportedly been murdered in the country, with only 2% of the killers sentenced for their crimes.
Following the flour attack there have been a flurry of jokes on Twitter making fun of Baldetti.
Guatemalan President Perez recognized "Palestine" as an independent state last October, and in December made the first visit to Israel by a Guatemalan president.