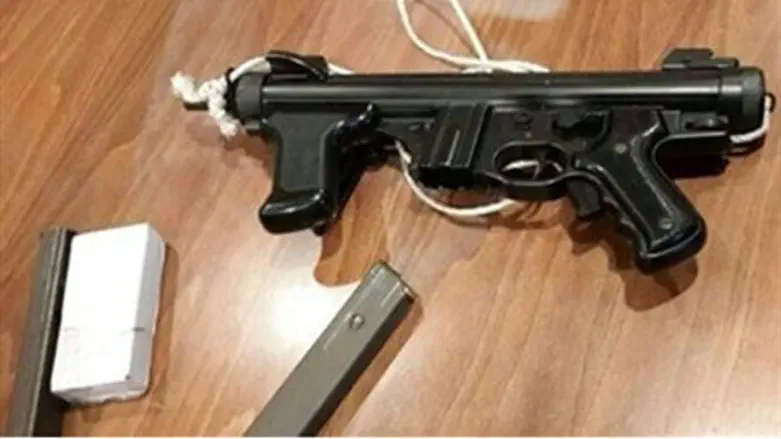 Captured weapons from Azariya smuggling
Police Spokesperson Unit
Police officers from Maaleh Adumim and border police have discovered an illegal weapons cache in the Palestinian Authority (PA) controlled village of Azariya, located off Highway 1, several minutes outside of Jerusalem on the way to Maaleh Adumim.
During the police search, components of various weapons models were found, along with tools to clean and equip them, as well as ammunition consisting of over 100 bullets of different types.
A motorcycle that is suspected to have been stolen was also seized at the site.
Two residents of the village were arrested, one of them a 24-year-old. They were taken for investigation at the Maaleh Adumim police station.
Border police note that this bust is not the first at the village, and likely won't be the last. Police carry out similar activities against weapons smuggling every few days in the region. The illegal weapons can easily pass into the hands of other criminals, say the border police, or be used for terrorist attacks.
Last October, 18 were arrested from a weapons smuggling ring that had snuck illegal weapons from PA controlled towns in Samaria into the Israeli Arab town of Kfar Kassem in central Israel.
Criminal activity in Azariya is not uncommon: an apparent resident of the town tried to run over a police officer in late December, and a terrorist was arrested on his way there to settle a dispute with an Arab resident in late 2012. 
The smuggling bust comes just after automatic weapon fire was reported this week in three Arab villages just outside of Jerusalem amid power struggles between Fatah factions. The villages are under full Israeli security control.