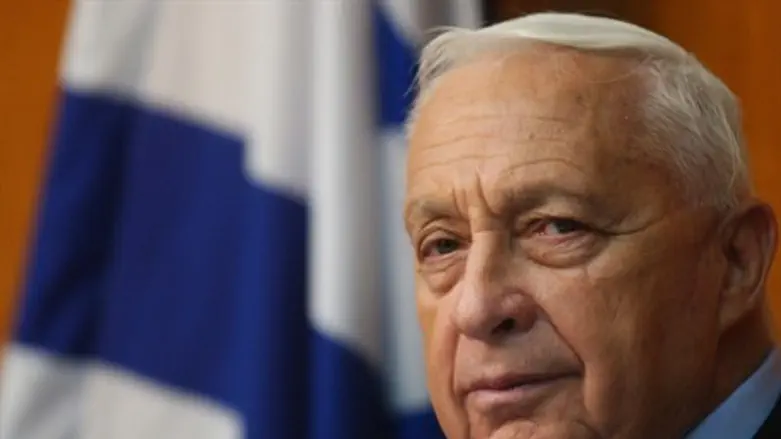 Ariel Sharon
Israel news photo: Flash 90
The health of former Israeli premier Ariel Sharon has worsened over the past hours, hospital officials said on Thursday, describing him as being in "extremely critical" condition.
"Over the past hours, there has been a worsening of the condition of former prime minister Ariel Sharon. His condition is described as extremely critical and his family is at his side all the time," said a statement from Sheba hospital near Tel Aviv where he is being treated.
Sharon has been in a coma since January 4, 2006 after suffering a massive stroke. Although his condition had remained relatively stable since then, the past few weeks saw a rapid deterioration in the ex-PM's health, as his kidneys and urinary system collapsed. At the start of January doctors confirmed his vital organs were failing and some sources said he had only days to live at most.
Following an extraordinary and controversial career stretching back more than half a century, Sharon was elected prime minister in 2000, after the outbreak of the terror war that is usually referred to as the Second Intifada.
While his government was initially seen as hawkish, less than four years after his 2001 election, Sharon pulled out all troops and Jewish civilians from Gaza, and handed over the territory to the local Arabs. Less than two years later, Hamas took over the territory, and has been subjecting southern Israel to terror rocket attacks ever since.