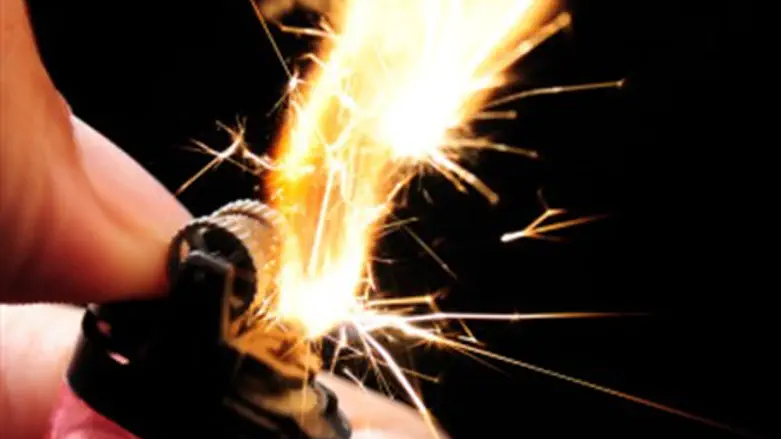 (Illustration)
Thinkstock
In Canada, a Winnipeg provincial court judge recently ruled that a 2011 altercation at a local high school, in which a student lit a 15-year-old Jewish student's hair on fire with a lighter while saying "let's burn the Jew," was not a hate crime.
The judge claimed despite the facts of the case that the offender, who pleaded guilty to assault with a weapon, did not mean to burn the girl's hair or target her because she was Jewish.
In a statement the girl said the incident "changed her world upside down," mentioning that she had been in therapy to deal with her fear and anger.
The decision has ignited outrage, both from Friends of Simon Wiesenthal Center (FSWC) and B'nai Brith Canada.
"To ignore the racial overtones - the perpetrator's direct reference to the Holocaust and the burning of six million Jews in the concentration camps - is almost incomprehensible," argued FSWC President and CEO, Avi Benlolo.
"This ruling does a terrible disservice to the concept of justice and sends a message of utter disregard to the Jews of Winnipeg and Canada," added Benlolo. "I cannot imagine the same decision would have been rendered had the perpetrator targeted any other minority group in a similar way."
B'nai Brith Canada called on the Canadian Attorney General to review its guidelines for imposing enhanced sentences in hate crimes.
"It is a disappointing decision that makes no sense in the face of the facts and the troubling situation that apparently prevailed in the school," commented Frank Dimant, CEO of B'nai Brith Canada. "The finding is disappointing in the sense that it muddies the waters of hate crime legislation while giving a most unfortunate license to those that hate and bully -- particularly in the school system."
Dimant argued that the ruling reveals a misperception as to the nature of hate crimes, giving a free pass to impulsive hate.
"The notion of hate motivated crimes in the Criminal Code is not limited to those crimes which are planned in advance," noted Dimant. "There is nothing in the Code to suggest such a limitation. The prosecutor and court seem to think that a dish is only hatred if it is served cold. Yet hatred is a dish which can be and is most often served hot."
The case comes as anti-Semitism appears to be on the rise worldwide, particularly in Europe. French comedian Dieudonne M'Bala M'Bala, widely condemned for his anti-Semitic comments, is under calls to ban his performances.