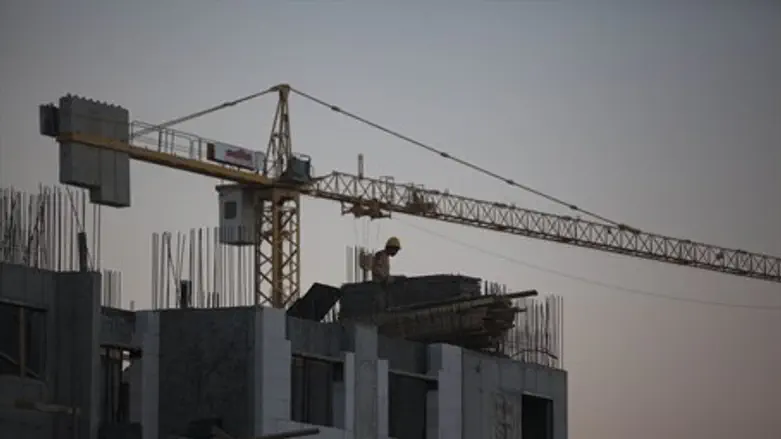 Construction site
Flash 90
Leftists were up in arms Monday after documents certifying construction plans in Judea and Samaria were posted on the Internet. A report on Army Radio said that the timing of the posted documents was meant to insult, if not interfere with, the mission of U.S. Secretary of State John Kerry.
The report said that web sites for the towns of Ofra and Karnei Shomron posted the authorization data. Some 100 housing units will be built in Ofra, and an additional 22 will go up in Karnei Shomron.
According to Peace Now head Yariv Oppenheimer, "the obsession with construction in the settlements does not stop for a single moment. The state is building projects deep in the heart of the territories during one of the most sensitive periods in Israeli history, under the nose of the U.S. Secretary of State.
"According to this logic, where the state can advance these plans under the current circumstances, it appears that the government has no intention of advancing a peace agreement and leaving Judea and Samaria. Just the opposite – it appears to be extending and enhancing the settlements by authorizing more construction, especially in small, isolated settlements in the West Bank," he said.
The units in the two projects are part of a total of 5,000 announced several months ago by Prime Minister Binyamin Netanyahu after the release of dozens of Arab terrorists.