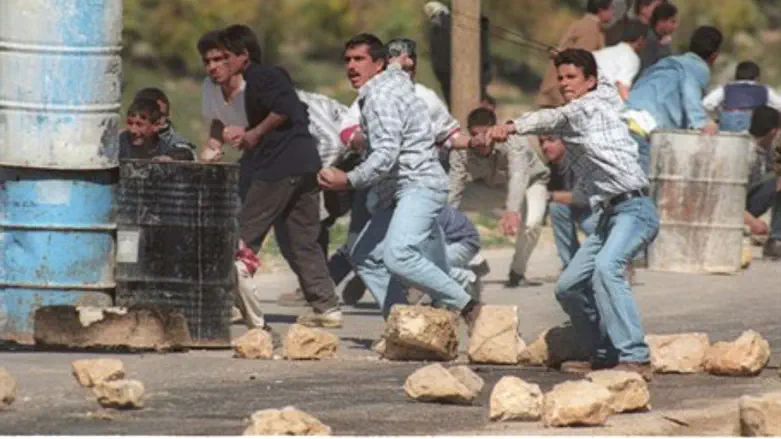 Rock attack (illustrative)
Flash 90
Four Jews from Mitzpe Yair were attacked by about 10 Arabs Monday morning, in the southern Mount Hevron area. Three of the Jews were hurt. One was wounded in the head, and the two others suffered only light injuries.
The Jewish victims said that they were hiking in the area when the Arabs swooped down on them and attacked them without any visible reason, with metal bars and clubs.
A Magen David Adom team, together with IDF forces, began evacuating the injured hikers with their vehicles. Large IDF and police forces are on the ground, and chasing after suspects.
There has been a spike in terror acts in recent months, but Prime Minister Binyamin Netanyhu said Sunday that there has been a decline in the number of terror casualties this year. According to official statistics, 2103 saw the lowest number of terror victims in a decade, he said.
"This is not an accidental thing. This is the result of a very clear policy of prevention and thwarting. Of quick response, as well as continuous prevention against those who want us dead."