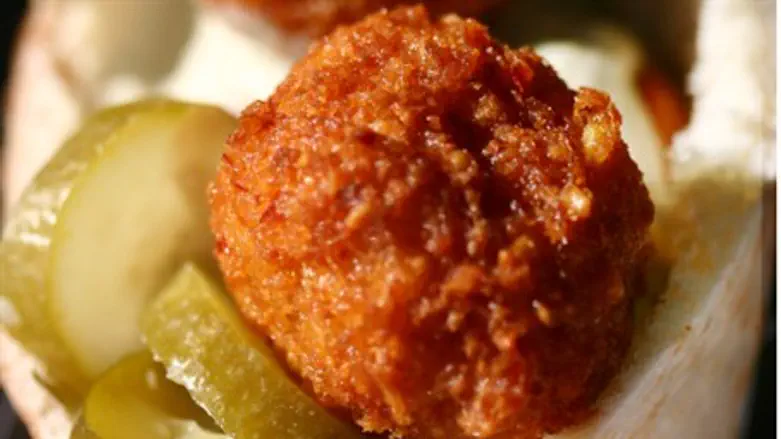 Falafel in Pita
Flash 90
After 7 years of research, Israeli pastry-chef Shimmy Seren has perfected the "Feeli," a dripless bread cup alternative to pita bread. Seren has great plans for his new culinary invention, which is set to be an extremely convenient bread for falafels and other sandwiches.
The "Feeli" was sparked by a desire to combat the leakage frequently experienced while eating falafel in a pita, which at a certain point tends to leak tahini and and vegetables.
After 7 years of trying "many different types of dough and various versions of the baking machine," Seren told the website NoCamels that he developed a machine that within 90 seconds can turn a ball of dough into a cylindrical bread cup.
The bread breakthrough is featured at Seren's Tel Aviv restaurant, also called Feeli. At the restaurant Seren has 6 machines that "can produce up to 160 (bread) units an hour."
Seren has plans for his gourmet invention. "We want to create street food that is sold nation-wide and we also hope to expand overseas," revealed Seren.
The pastry chef is guarding his hard-earned discovery, noting "just today I had two shawarma places call me, asking for my bread, but I'm not ready to share my secret."