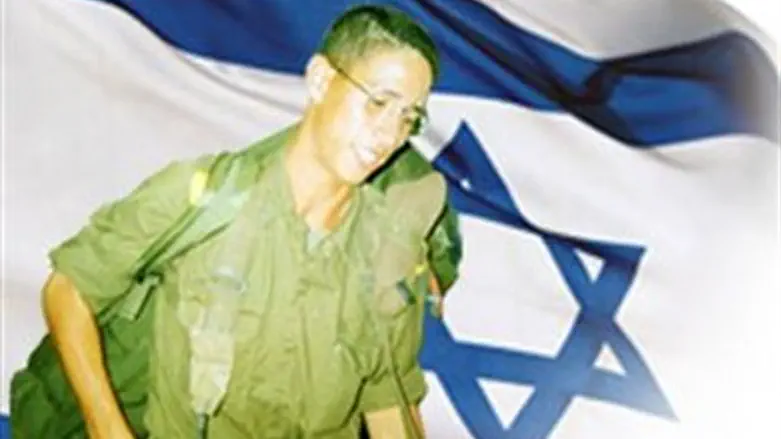 Guy Hever
Israel news photo: guyhever.com
The Israel Defense Forces announced Tuesday that Commander Orna Barbivai of the Personnel Branch has decided to resume exploration in the areas where soldier Guy Hever was seen on the day of his disappearance in 1997, in hope of discovering new findings that will shed light on the case.
IDF officials explained in a press release stating that the army will continue to do everything in its power "to resolve the case of the missing soldier and to find out what happened."
"It is the IDF's ethical and moral obligations to restore all missing soldiers to their families," the statement said, "Over the years there have been many efforts to locate the missing soldier Guy Hever. These efforts continue today."
"We are focusing intently on the investigation, searches and scans and intelligence reasons," the statement concluded. 
Hever was last seen on August 17, 1997, at the base in the Golan Heights where he served. No information has surface in more than 15 years about his whereabouts. 
In the first days after his disappearance, his commanders thought that Hever had decided to commit suicide over a dispute which had broken out between him and his commanding officer and for which he was court-martialed.
However, his last whereabouts were just 1 kilometer from the Syrian border - leading to theories over the intervening years that he has been held in the embattled country ever since.  
According to the 'Find Guy Hever" website, Syrian groups claimed in 2007 that they had information about the missing soldier; in 2009, a new campaign was launched under Prime Minister Netanyahu assigning a special representative to the case and seeking new means of attaining information. The website does not hold updates on those plans. 
A German citizen claimed to Channel 2 in 2011 that she was interrogated by Hever in Syria in 2005. Investigations into a body found in a Syrian bunker 2 weeks later yielded no results. 
Unfortunately, the Syrian Civil War has prevented a detailed investigation over international lines.