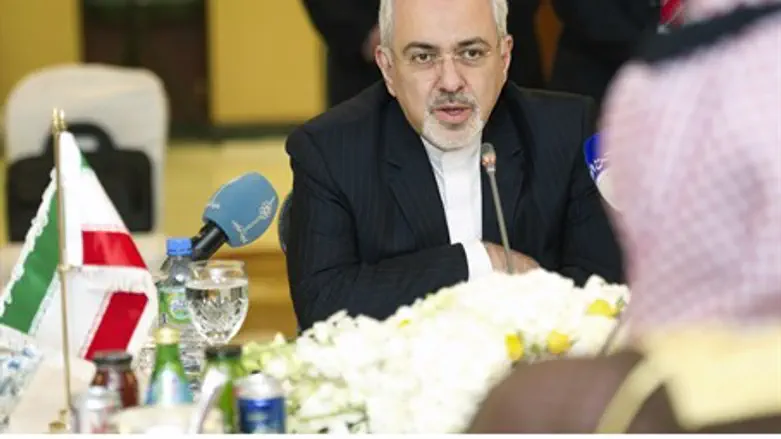 Iran's Foreign Minister Mohammad Javad Zarif
Reuters
Iran's Foreign Minister, Mohammad Javad Zarif, warned on Monday that if the United States imposes any new sanctions on his country, the nuclear deal reached in Geneva would be "dead".
Speaking to TIME magazine, Zarif was asked what would happen if Congress slaps more sanctions on Iran, even ones that are delayed for six months while the Geneva deal is being implemented.
"The entire deal is dead [if more sanctions are imposed]," he declared. "We do not like to negotiate under duress. And if Congress adopts sanctions, it shows lack of seriousness and lack of a desire to achieve a resolution on the part of the United States."
"I know the domestic complications and various issues inside the United States, but for me that is no justification," added Zarif. "I have a parliament. My parliament can also adopt various legislation that can go into effect if negotiations fail. But if we start doing that, I don't think that we will be getting anywhere. Now we have tried to ask our members of parliament to avoid that. We may not succeed. The U.S. government may not succeed. If we don't try, then we can't expect the other side to accept that we are serious about the process."
Lawmakers in the United States have been pushing to impose a new set of sanctions on the Iranian regime and have been adamant on passing new legislation to that effect.
The Obama administration for its part has been pushing the senators to hold off on passing any new sanctions on Iran. Obama believes the legislation could scuttle the interim nuclear agreement and derail upcoming negotiations on a permanent deal.
Zarif told TIME that in addition to the sanctions, another issue over which there is a difference with the West is Iran's right to have a uranium enrichment program. Zarif previously stressed that Iran will not give up on its right to enrich uranium, though he said at one point that Iran would not insist that others recognize this right.
"These are the two elements of the final deal that are going to be there. How we shape the final deal to include all these elements will be a matter for discussion," he told TIME. "The two other members, Russia and China, may also have concerns but they are more confident about the peaceful nature of our nuclear program."
He added, "We are going to accept measures that would ensure that our program will remain exclusively peaceful but the rest will have to be decided in the negotiations in good faith. We have no intention of producing weapons or fissile material programs. We do not consider that to be in our interests or within our security doctrine."
Asked why his country needed the Arak heavy water plant, Zarif responded, "Because we need to produce radio isotopes for medical purposes and even Arak alone is not enough for us. This was the technology that was available to us. Some people believe that we chose this technology because it provided other options. They're badly mistaken."