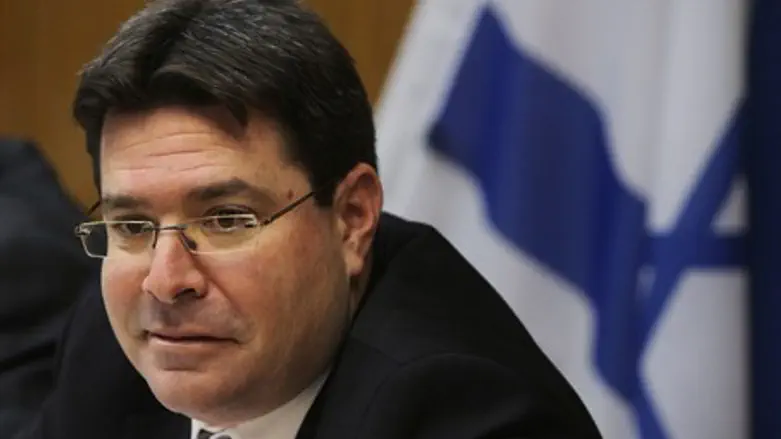 Deputy Minister Ofir Akunis
Flash 90
Likud MK Ofir Akunis warned not to be too optimistic about the Israel-Palestinian Authority peace talks Friday, stating "If Kerry is optimistic, we must be very worried." 
Earlier Friday, US Secretary of State John Kerry had expressed hopes about the talks, declaring that "we are closer than we have been in years to bringing about the peace and the prosperity and the security that all of the people of this region deserve." 
The MK was skeptical about the development. "We must ask: what progress? Is progress nothing but a separate word for 'withdrawal'? So let's focus on just one issue we dealt with this weekend: 'The security arrangements in the Jordan Valley'," he stated.
Akunis maintained that "security arrangements" is a euphemism for "uprooting communities and residents of the valley" and "the withdrawal of IDF forces and control." He pointed out that Israel has played this game before with international bodies - and the result has been more violence and bloodshed. "Even the Jordanians don't trust the Palestinian Authority."
The Jordan Valley is the crucial buffer zone between Israel is the even of a Palestinian State. Officials maintain that ceding control of the zone to any authority but the IDF could potentially allow for arms smuggling into the region, extending the missile range as far as Tel Aviv. 
Akunis, like many Israelis, also rejected the extent of US involvement in Israel's internal security affairs. "When it comes to security we can only rely on ourselves, on the IDF," he declared. "Not on international forces, and not on technological means - however advanced they may be."
"We should not even discuss the uprooting of Jewish areas in Judea and Samaria, who are inhabited by the pioneers of the 21st century. The Jordan Valley is Israel's Iron Wall to the east. It is the defensive shield for all of us." wrote Akunis.
The MK compared the Valley to the Golan Heights - another internationally disputed region of Israel - which is the buffer zone between Israel and Syria. "Compare the Golan Heights in June 1992, when [Prime Minister Yitzhak Rabin] said that 'whoever abandons it, abandons the security of Israel.' Today, we must say that whoever retreats from the Jordan Valley abandons the security of Israel."
"It is our natural and historic right to live in our own country, in our own birthright," he concluded.