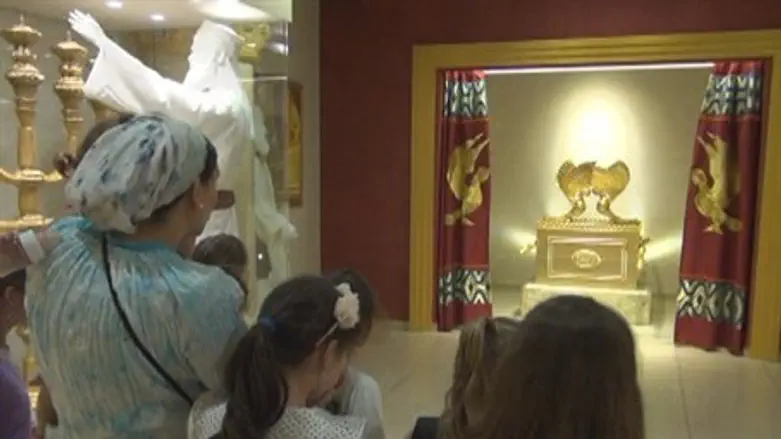 The New Temple Institute Visitor Center in Je
Yoni Kempinski
A representative from The Temple Institute, an organization in Jerusalem which works toward the rebuilding of the Third Temple, stated in a Hanukkah speech Wednesday that a Cohen-priest training program is in place in anticipation of its rededication. 
Rabbi Yisrael Ariel, the Director of the Institute, told Arutz Sheva Radio that he was also using special olive oil from Judea and Samaria Jewish olive groves for the candle-lighting ceremonies this year. "Israel needs to wake up and do what the Hasmoneans did - to rebuild the Temple with their own hands," he stated. 
Hanukkah is a particularly important time for the Institute; the Hanukkah story revolves around the rededication of the Second Temple by the Maccabees after waging a bloody war against Greek invaders and assimilated Hellenist Jews. 
Rabbi Ariel also stated that the Institute is opening a special school for Cohen-priests, who would service the Third Temple - and that over 40 men with Cohen lineage have signed up. 
"Great scholars and priests in Israel will learn at our school," he stated. "We already have forty signed up, who have priestly garments suitable to their sizes." The clothes include every component of the traditional priestly garments, and are reportedly worth over 3000 shekel (just under one thousand dollars) per garment. 
"All of this is in the hope that we will soon, please G-d, erect the Third Temple with our own hands, and be able to perform these preistly services in the Temple courtyard," he concluded.