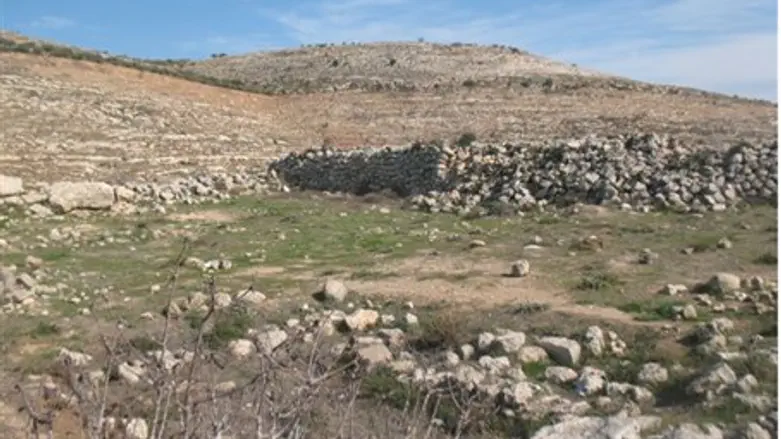 Ancient Shilo
Kobi Finkler
An ongoing archaeological dig in the ancient Jewish village of Shilo in Samaria (Shomron) has turned up a stone altar dating back thousands of years.
The altar is believed to date back to the period from roughly 1,200 BCE to 600 CE known as the Iron Age.
More specifically, archaeologists dating it to what some Israeli researchers call the "Israelite era" – the period of time after the nation of Israel entered the land of Israel, and before the destruction of the First Temple.
The altar is 60 centimeters by 60 centimeters, with a height of 40 centimeters, and was found on the southern edge of the site of ancient Shilo.
It had been used in the construction of a Byzantine-era structure, however, markings on the stone indicated its use in religious ceremonies prior to its use as building material.
Shilo was home to the Tabernacle brought with the Jews as they entered the land of Israel. It served as a site of religious pilgrimage until King Solomon's construction of the First Temple in Jerusalem centuries later.
In the summer of 2013 archaeologists revealed that they had found the remains of the Biblical Israelites' Tabernacle site.
The ancient village of Shilo lies next to modern-day Shilo, a thriving Jewish community established in the 1970s. The community recently opened a new multimedia tourism center aimed at introducing visitors to the area's unique history.