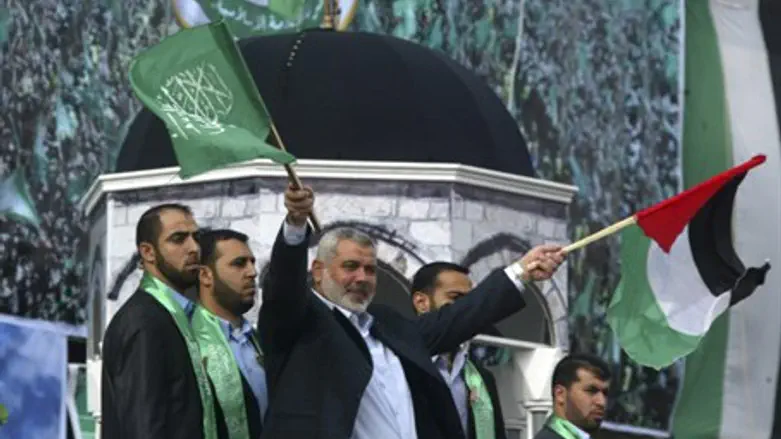 Hamas leader Ismail Haniyeh
Flash 90
A granddaughter of Gaza's Hamas leader Ismail Haniyeh has been hospitalized in Israel in critical condition, according to AFP. 
Amal Haniyeh, 1, suffers from a serious infection of the digestive tract which has affected her nervous system, according to Gaza medical sources. "Amal has crossed the border with Israel now, and I call on God to grant her health," Abdessalam Haniyeh, the premier's son, wrote Sunday on his Facebook page.
"I call on God to grant good health to my daughter Amal, who entered in a state of clinical death," he added the next day.
Photographs on social networks show Ismail Haniyeh, head of violent anti-Israel terrorist machine Hamas, who does not recognize Israel's existence, visiting the sick child in Al-Nasser pediatric hospital before her transfer.
The Israeli military administration, contacted by AFP, said it had no knowledge of the transfer.
Despite repeated and numerous attempts to kill Israeli citizens and facilitate terror activities against Israel, Israel still lets hundreds of residents from Hamas-controlled Gaza into the country for medical treatment, the World Health Organization confirms. 
On Monday, Hamas representatives told students at the Khan Yunes College of Science and Technology that they were working diligently on digging more terror tunnels into Israel during the relative calm, threatening, "we will enter your homes, your schools, your positions and your strongholds."