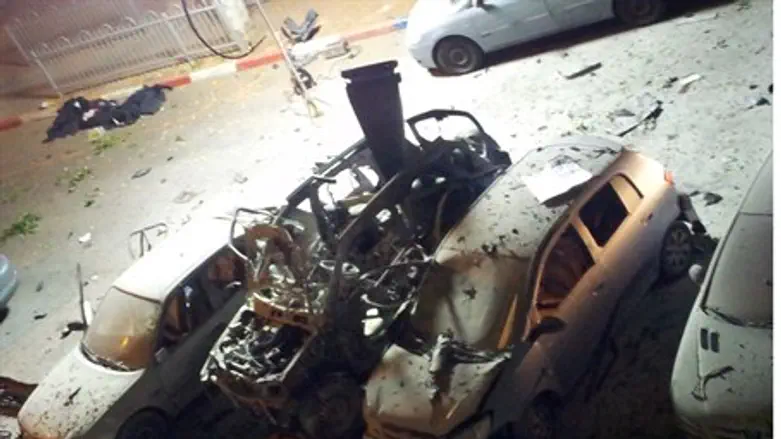 Car bombing in Tel Aviv
Flash 90
The car of a senior state prosecutor who managed a series of cases against criminals from large crime organizations was bombed Thursday in Tel Aviv.
None were injured in the bombing, which occurred at the intersection of Henrietta Szold and Daphna. The streets were closed over concern of a second explosion.
The explosion comes as Police have been especially active throughout the country in the past few weeks following a string of murders and attempted murders in the crime world. 
Earlier on Thursday police arrested a senior criminal in Rishon LeZion over threats and extortion.
Chairman Doron Barzilai of the Israel Bar Association condemned the bombing, saying "the Bar Association takes a harsh view of the attempt to harm an attorney of the State Prosecutor's Office, which is an escalation in violence against lawyers and public representatives, whose aim is protecting the rule of law."
Barzilai noted, "Since the murder of attorney Natan Zhourno, the Bar Association has seen an increase in complaints by lawyers about acts of violence against them...We urge Police Commissioner Yohanan Danino to conduct an urgent and thorough investigation."
Meanwhile State Prosecutor Moshe Lador called the act a "crossing of a red line of the sort that we have not previously experienced, of trying to harm someone who works for the protection of Israeli society."
Lador stressed that "Today, when this behavior also affects prosecutors, it's an extremely serious matter. We feel the circumstances of this attack point to an attempt to harm a prosecutor who plays an important role in the fight against organized crime."